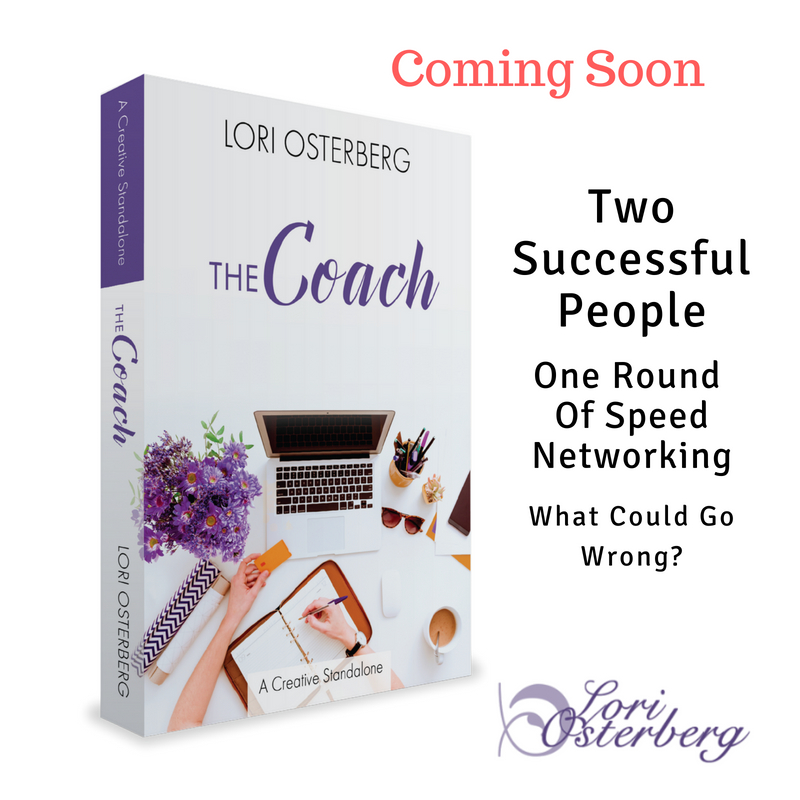 It's been a little slow spring-into-summer, but summer's here in more ways than one. The temperatures are finally – FINALLY – creeping up. I know I'm in the Pacific Northwest, but I'm more than ready for a string of 80 degree days. My concert schedule is filling up. My wine rack is filled to the brim. And I've got a new book for you to take along on your vacation!
I'm super excited about The Coach, one of my Creative Standalone novels.
As a successful entrepreneur, I've gone to more networking events in my life than I could even count. Speed networking? Yup. Done that many times. And although I've never given speed dating a try, I know it works in much the same way.
That's where The Coach idea was born. When two busy people, both entrepreneurs, try to find love again, how would they approach it? As an entrepreneur myself, I started brainstorming. What if they looked for sophisticated technology that increased their odds? What if they looked for a group that put them in front of higher quality potentials? What if they approached it with the sole purpose of finding love?
Of course, there are twists and turns along the way. That's to be expected when things don't go according to plan. (And if you have an entrepreneur in your life, you know EVERYTHING goes according to a plan!)
Coming Soon: July 17th
Want to read it before? Why not join my Street Team. I'll be sending out an advanced copy to my greatest fans here in the next few days. Just in time for the holiday!