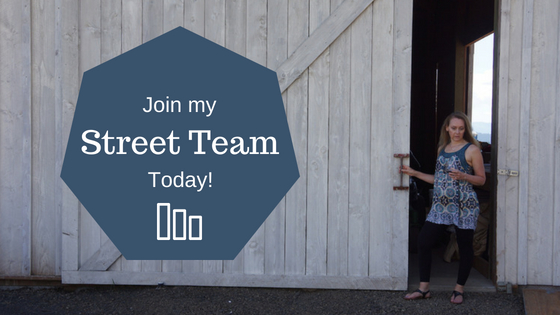 Are you one of my greatest fans? Would you like to have an advanced copy of one of my books? It's an application process to be a part of my street team.
I'm always looking for people like you to read advance copies of my books, give me your input, share your ideas, tell me what you want, and help me get the word out about how much you enjoy what I'm writing.
Does that sound like you?
I'll even have special surprises for you along the way.
Don't worry, it's not a difficult process. Because I know what you really want … to read! So let's get started.