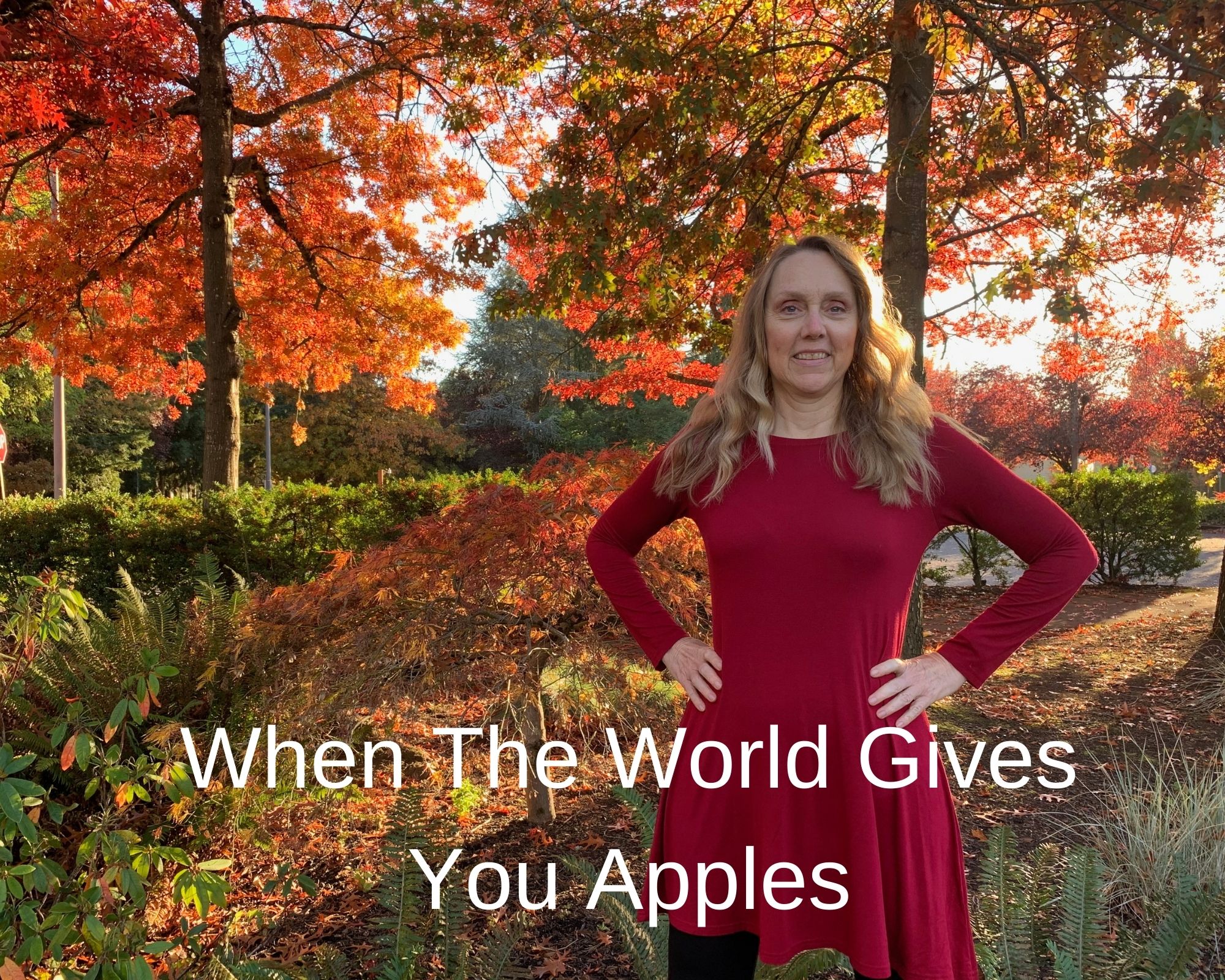 Spending my first fifty years in Colorado meant I wasn't use to having delicious produce right in my own backyard.
All that changed when we moved to the Pacific Northwest. Farmer's markets are always in abundance of everything fresh, and I know it all comes from within just a few miles of our front door.
But come mid-October, our local farmers market closes its doors until spring. I go back to shopping at my local supermarket, relying on them to provide fresh, organic fruits and vegetables from other regions of the world.
It's also a time when I sit patiently waiting for my local garden store to bring in the ice apples.
Ice apples are left on the trees until the first freeze. That cold weather makes them crisper, juicier, a true delight to bite into.
As we were out driving this past weekend, taking in one last hurrah of tree viewing, I suddenly remembered my ice apples. With a few clicks, my local garden center confirmed the ice apples were in.
While I'll visit several times in the coming weeks, my first trip yielded me just over ten pounds of apples.
Perfect for fall baking and cooking!
Last year, I shared my favorite pumpkin soup recipe. Top it with carmelized apples and soyrizo for a perfect vegan meal.
This year, I'm sharing my favorite apple pie, because who can resist a hot apple pie on a cold evening?
Yes, it's vegan. (Vegan? Yes. Good for you? Well …) 🙂
How fancy you choose to make the top is up to you!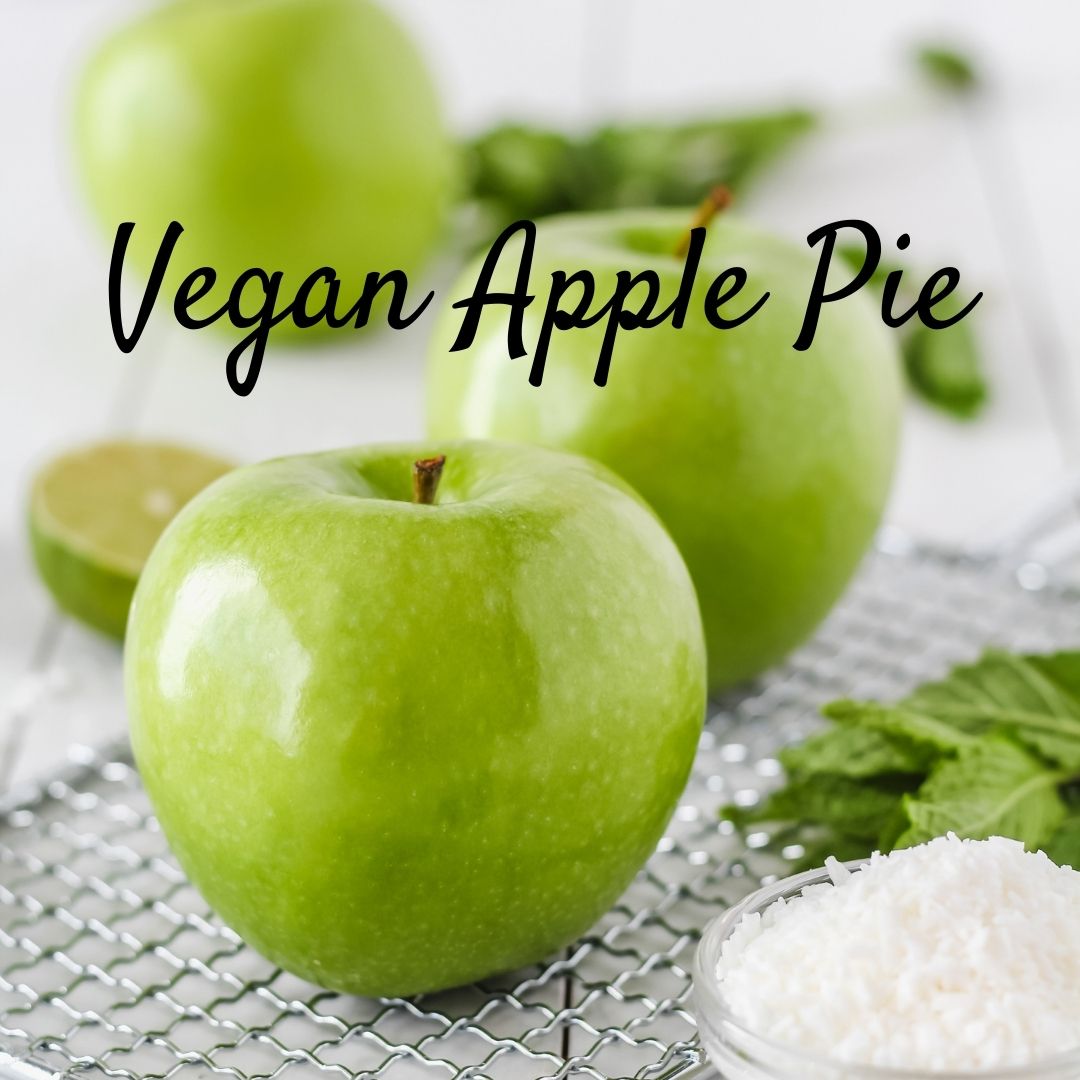 Vegan Apple Pie
For the pastry:
1 ½ cups flour
4 tablespoons powdered sugar
1 cup dairy-free butter
1/3 cup cold water
For the apple pie filling
2 ½ pounds apples
2 tsp ground cinnamon
1 tsp pumpkin pie spice
1 tbsp corn starch
¾ cup brown sugar
3 tbsp dairy-free milk
4 tbsp dairy-free butter
1 tsp vanilla
Instructions
Add the flour, powdered sugar, and dairy-free butter to a food processor and blend until combined. Add the water a little at a time until the dough comes together.
Wrap dough in clingwrap and refrigerate for at least 30 minutes.
Preheat over to 350 degrees F. Brush melted vegan butter onto 9-inch pie dish and set aside.
Peel apples and chop into bite-sized pieces. Mix with cinnamon, pie spice, and corn start over medium heat. Allow to stew for a few minutes until apples are softened. Remove from heat and set aside.
Combine brown sugar, dairy-free milk, dairy-free butter, and vanilla in a pan over medium heat. Stir until well combined. Mix thoroughly with stewed apples.
Remove dough from the fridge and divide in two.
Roll out half to cover the button of the pie plate, allowing overhanging to create an edge.
Fill the pastry with apple mixture.
Roll out second half of the pastry and cut into 1-inch strips. Lay them on top of the pie in a lattice design.
Trim the pastry to make a neat edge. You can use leftover pastry to add your own designs.
Bake for 35 minutes until golden brown. You can cover sides with tinfoil if the edges start browning too early.