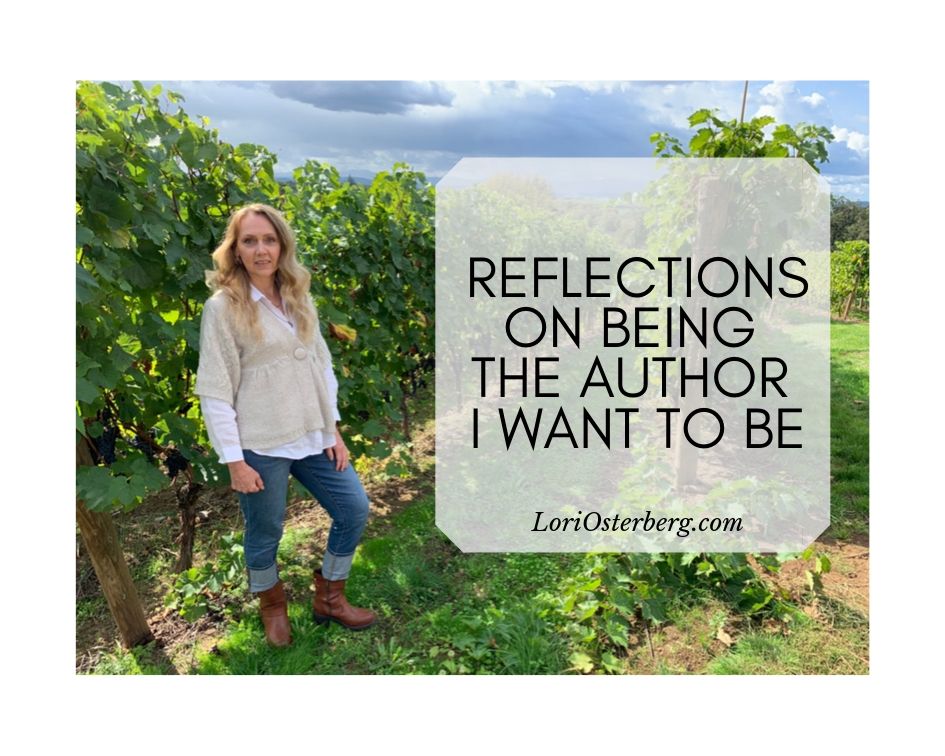 It's been five years since I moved from my home in Denver to the Pacific Northwest. Five very fast years.
Today, as I celebrate the anniversary of the day we put our life into a moving truck and drove over 1200 miles to our new home, a lot of thoughts have popped into my mind. As a writer, I had to write them all down. 🙂
I wanted to write a book
My goal when we moved was to become a published novelist. I'd published more than a dozen nonfiction in the years before. But my bucket list had long since had the goal of writing fiction, and I intended to make it come true. To date, I have seven! Check! That dream came true.
I wanted to publish new books every year
It took two years into this new journey to publish book one. The other six followed shortly after. But my eighth? That's taken time. I faltered this past year, and it's made me think a lot.
When my daughter graduated from college, she took a one year work visa to work and travel around New Zealand. It sounds like the perfect job – it was. But it was a big adjustment for me to go from empty nest, to having her at home while looking, and back to an empty nest when she traveled more than 7,000 miles from home.
I booked a flight to meet up with her for a month and see New Zealand for myself. Then something happened …
Our flight took off from LA just moments after the Christchurch massacre. Our first destination was several days in Christchurch; it was up close and personal.
Being from Colorado, I'd witnessed tragedies before. Columbine. Aurora Movie Theater. They were both in my local community. But being in Christchurch those first few days really took its toll.
I stopped in my tracks. I've questioned everything. I had to rebuild my goals and dreams all over again.
Nope, I publishing new books is off the table for this year. But I have two new romance novels in various states of edit, and a third I'm writing soon (hello, NaNoWriMo.)
Next year will be a wonderful year.
Look at the long term goals
Many years ago, a business coach taught me about long term goals. "You're not in this for the short term. This isn't a sprint. It's a marathon. So keep your eye on the finish line, and use that to motivate you into action."
When we moved and started our second acts, I had only one goal.
I wanted to write.
I wanted to write novels. I wanted to share my ideas with my fans.
I also wanted to write about my own reinvention process. I wanted to help others make big changes in their lives.
Sitting here today, those goals haven't changed. In fact, they're stronger than ever.
Ask me what I want to do one year – five years – ten years – from now, my answer is always the same.
I want to write.
Only my destination changes. (That's the traveler in me.)
So I'm writing.
I have a solid team around me helping me stay on track.
And I'll be releasing many new books in the new year. I can't wait to see what you think.