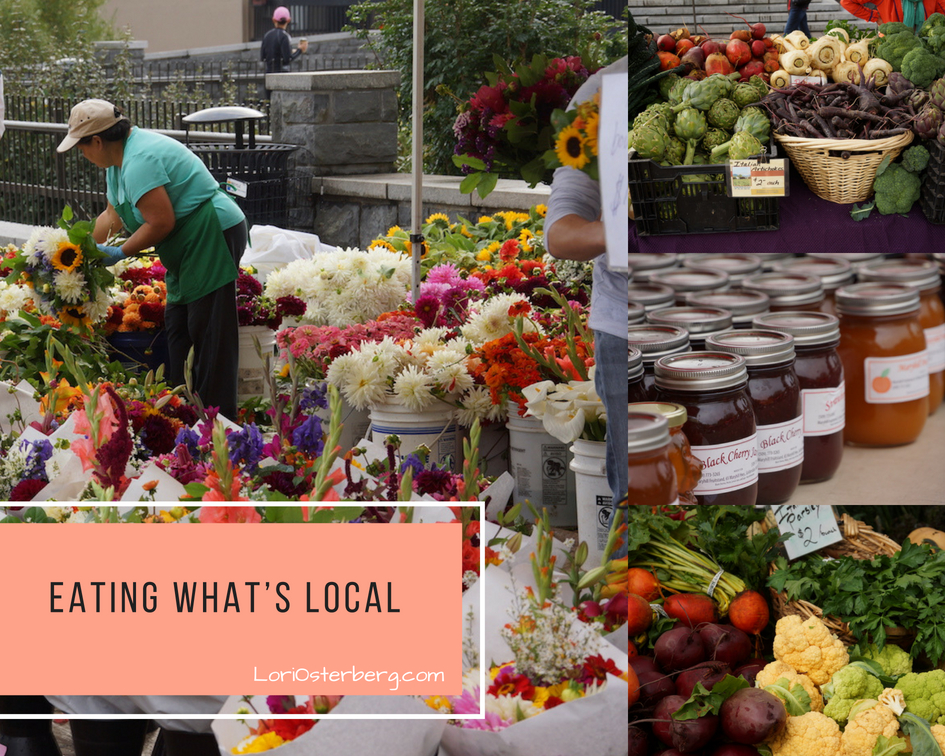 Farmers markets are crazy good here in the Pacific Northwest. If you head just a few miles out of town, you'll find the local farmers grow just about everything. And that means they have just about everything available to bring to the market.
Once a week they load up their trucks and set up tents all over the city. I'm lucky enough to have one a half-mile from my home. On Saturday mornings you'll find me walking up to the town center and cruising through the aisles as they open up shop. I load my bags with the best foods money can buy.
I have several favorites – I know many of them and have come to trust what the bring to the market. It's picked fresh. It's organic. And it's good.
I develop a lot of meals based on what I get each Saturday morning. Rhubarb and asparagus are currently in season, so I tend to get a little carried away stocking up.
I like to make the classics with rhubarb. And we love the muffins and scones and salads I create.
I'm also a little adventurous and love to see what else I can do. So I went on the hunt for a main entree that included rhubarb and found not much existed.
But after a little searching, I kept coming across a recipe for salmon with a rhubarb sauce. So I set out to convert it to vegan – I changed it up to use tempeh instead. It was so good I thought I'd share.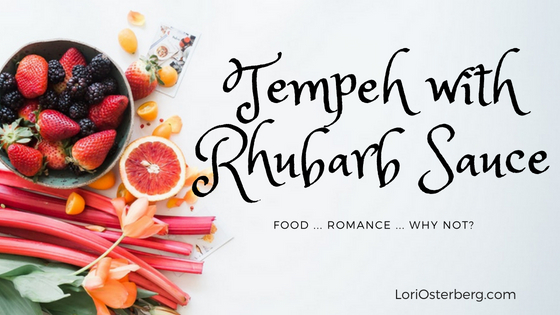 For The Sauce:
1 cup diced rhubarb
1 small onion, diced
2 garlic cloves minced
2 tsp fresh ginger, minced
2 tbsp sugar
¼ tsp salt
1 tbsp chili paste
2 tsp apple cider vinegar
1 tsp rice vinegar
1 tbsp Worcestershire sauce
2 tsp honey
½ tsp mustard
Tempeh
Asparagus
Olive oil
Salt and pepper, to taste
Brown rice
Preheat oven to 400 degrees F.
Place all sauce ingredients in food processor and combine.
Slice tempeh into strips. Using half of the sauce, dip tempeh strips until thoroughly covered. Then place on a baking sheet lined with parchment paper.
Bake for 25 minutes, flipping halfway through.
Wash asparagus and trim away ends. Lightly toss with olive oil. Heat a frying pan and pan fry asparagus until lightly browned, about 5 minutes. Salt and pepper as desired.
Serve with brown rice. Use the reserved sauce to top the tempeh.
Enjoy!