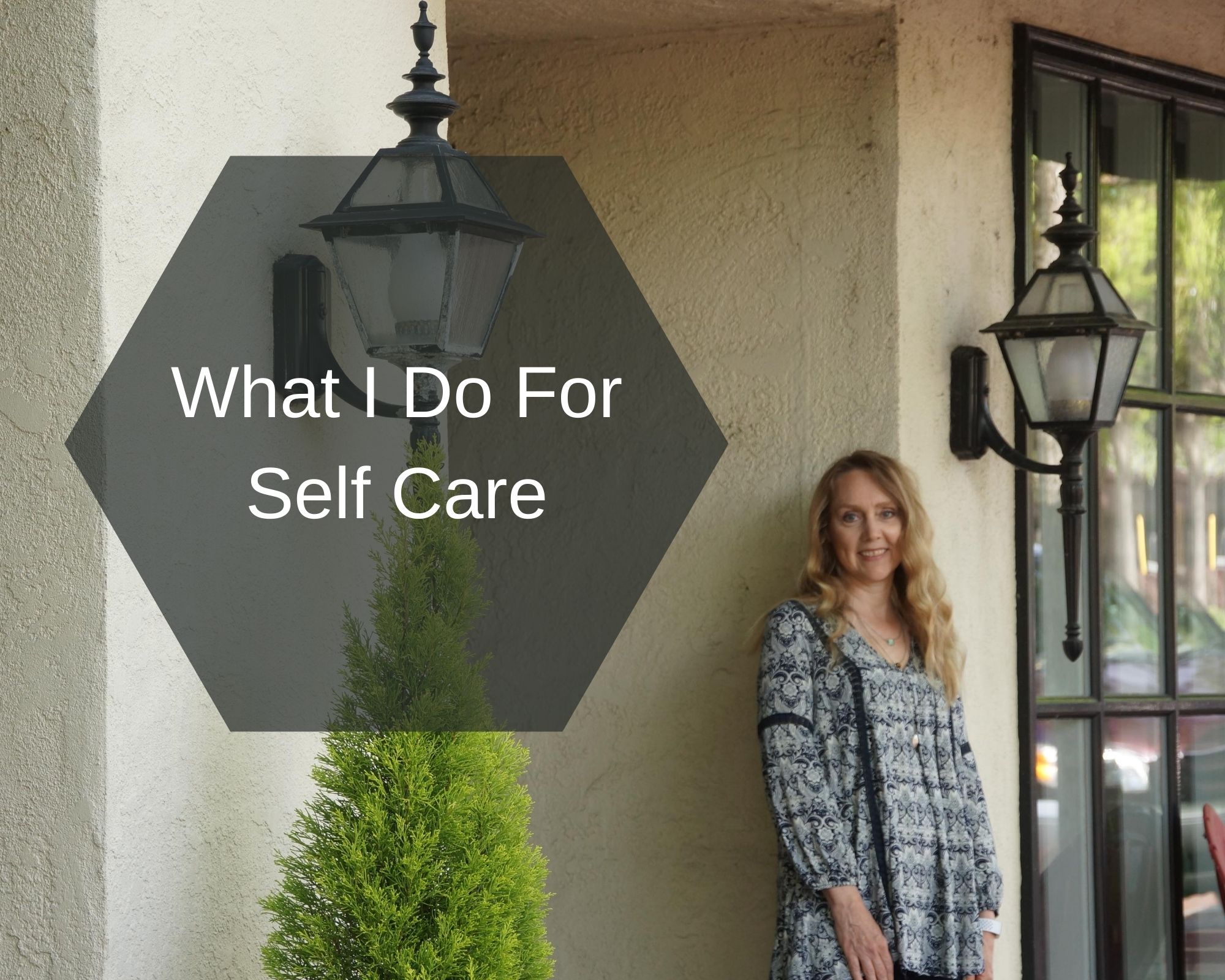 I've been really big on self care this year. Why? In one word: 2020.
I've been involved in a shooting. Stayed in place with a pandemic. Been a caregiver from afar. Put my mother in assisted living. Supported a family member with cancer.
Whew. I get tired even just writing all of that.
But really, it's a sign of midlife, isn't it? With or without COVID-19, midlife is often challenging at best.
I like to think I recognize my strengths and limits a bit more at my age. I also like to think I know how to regulate my self care on a deeper level.
There are certain aspects of my day I won't give up, no matter what.
Like the first hour of every morning.
I sit down to a guided meditation. Then I journal. And I finish that with a few yoga stretches to get me going.
Only then do I sit down and write.
After several hours of writing, I take a walk. When I'm at home, it's along the river. If I'm somewhere else in the world, I look for the beauty around me. It can be as simple as a neighborhood park, or if at all possible, will have a beach and seashells involved.
Food is also very important in my life. In most cases, I plan out a nutritious plant-based menu every evening of the week. We rarely eat out, as it's easier to cook, knowing exactly where my food comes from.
We planted a garden this year.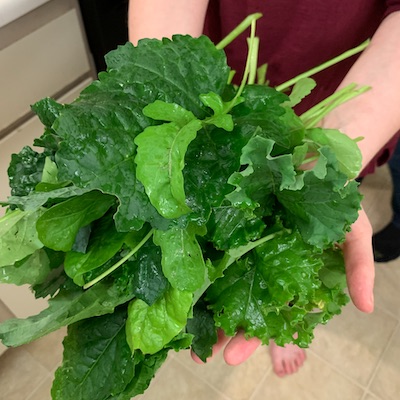 How wonderful is it knowing that even with just a small amount of space, you can enjoy handfuls of leafy greens on your dinner table? It makes me smile just thinking about it.
Last night, I dove into one of my favorite summertime meals. And I thought of you!
Want a new recipe, one that takes no time at all to whip up, and is something your family will love on these hot summer nights? Let me know when you try it – I'd love to hear how your family likes it.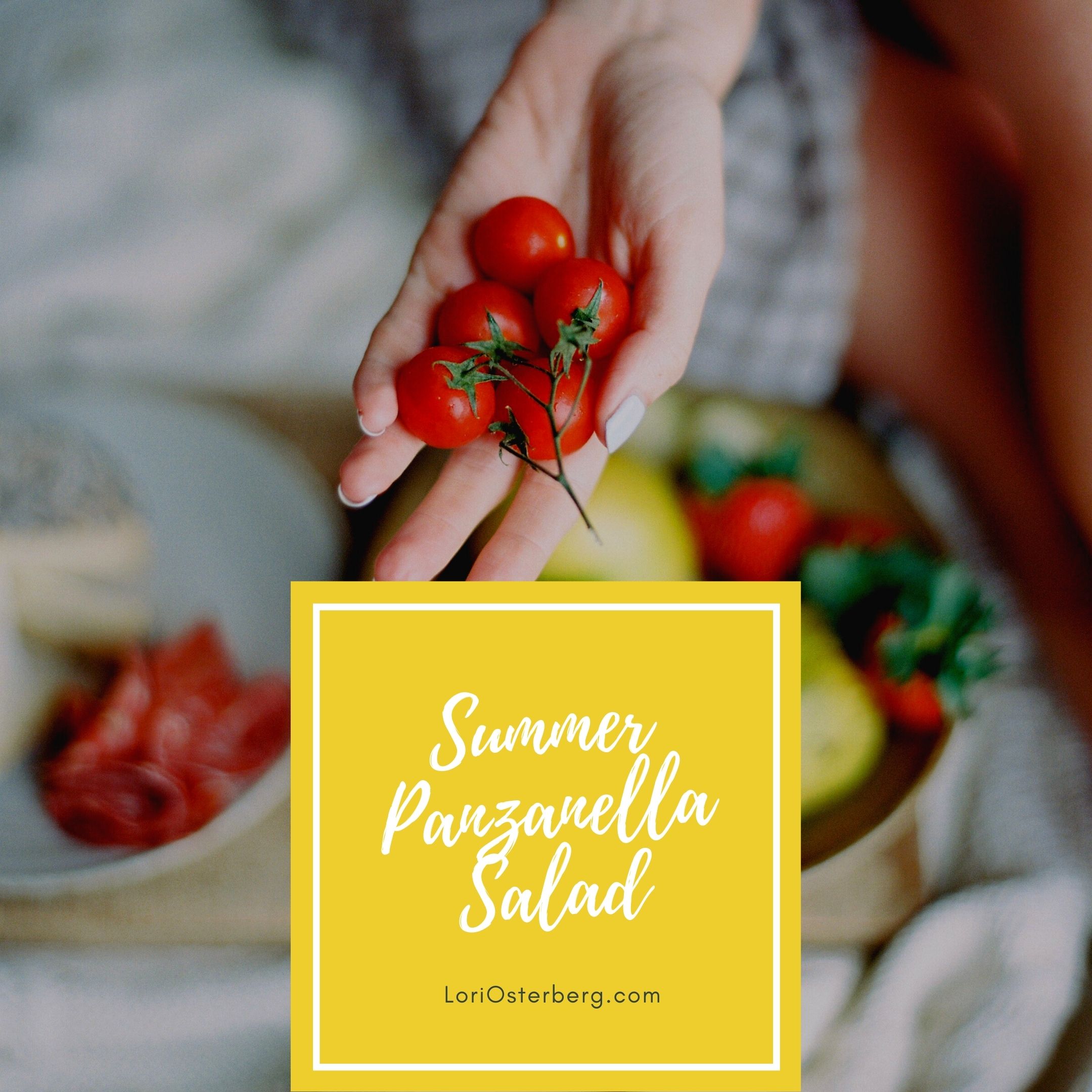 Summer Panzanella Salad
Ingredients
3 tablespoons extra-virgin olive oil
3 tablespoons lemon juice
3 garlic cloves minced
1 teaspoon Dijon mustard
½ small red onion, chopped
1 cup fresh corn kernels
5 medium tomatoes, sliced
15 cherry tomatoes cut in half
3 peaches, sliced
1 cup fresh basil, chopped
Salt and ground pepper
1 15oz can chickpeas, roasted
4 cups cubed crusty bread
Instructions
Preheat oven to 375 degrees. Drain and rinse chickpeas. Mix with a teaspoon of olive oil and put on a roasting pan. Salt and pepper to taste. Roast for 30 minutes, turning halfway through.
In the bottom of a large bowl, mix together olive oil, lemon juice, minced garlic, Dijon mustard. Add red onion and corn and set aside while you prep the rest of the salad.
Add to the bowl the tomatoes, peaches, basil, and bread. Mix thoroughly and leave set for 10 minutes for bread to absorb juices. Salt and pepper to taste.
Plate the salad on individual plates, and top with roasted chickpeas. Enjoy!