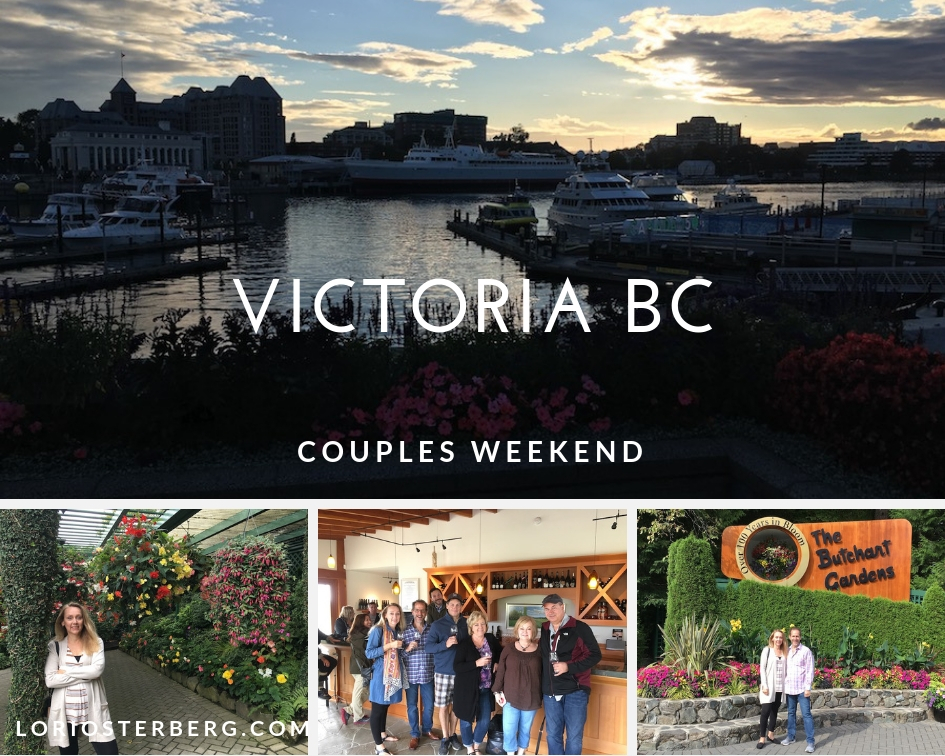 [Part of my Weekend Getaway series.]
One of the most difficult parts of leaving your old life behind is saying goodbye to the friends you've made.
Luckily we have friends who like to travel as much as we do.
Every year, we pack our bags and meet for a long weekend to pick up right where we left off. We're seeing the world together one adventurous weekend at a time.
This year, we chose Victoria. And we settled on a long weekend in the middle of September.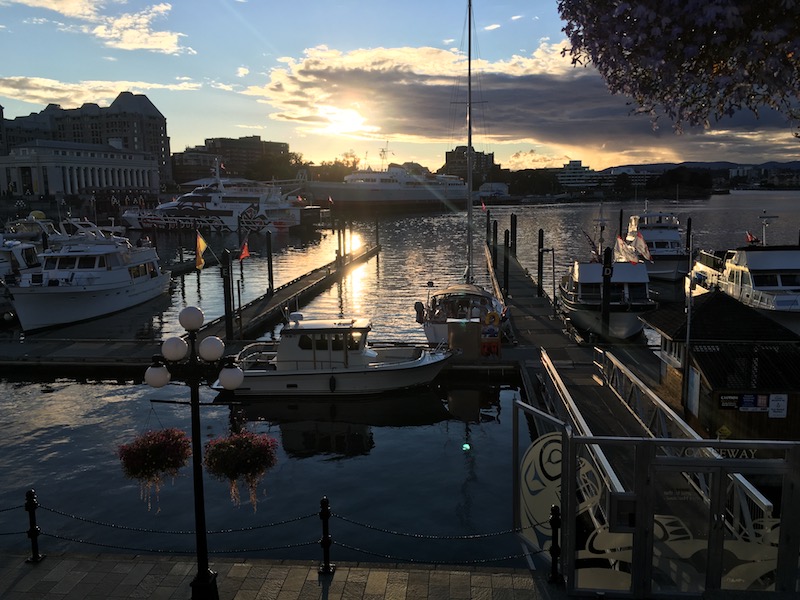 If you're from the Pacific Northwest, you know September can be a challenge. Some years it rains and rains; the next it's setting heat records. Luckily the odds were in our favor, and minus a little bit of rain in the wee hours of the morning, it was nothing but five days of incredible.
While our friends flew, we started our trip by winding up the 101 to Port Angeles, Washington, then boarding a ferry over to Victoria. If you've never driven the 101 between Olympia and Port Angeles, I'd recommend that drive as the start of your vacation. The morning was perfect, blue sky and crystal clear waters, before driving on board and letting ourselves de-stress for the 90 ride.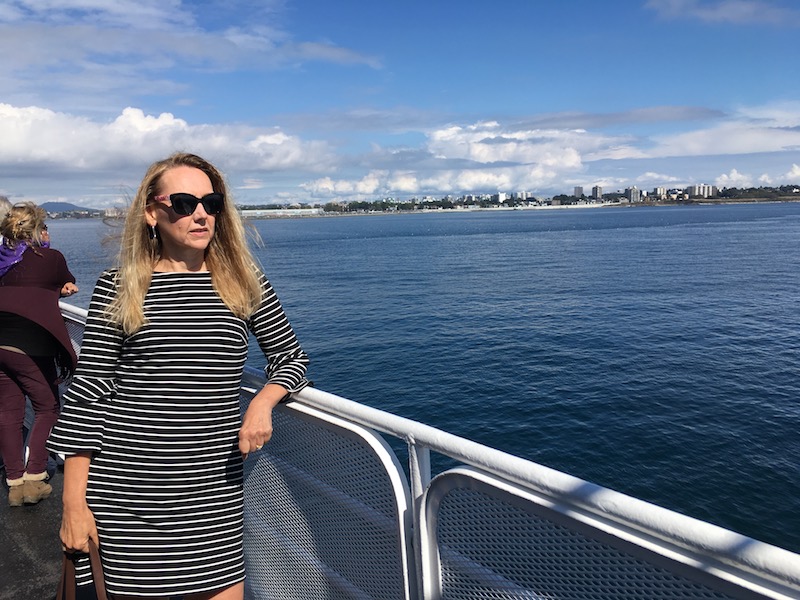 Ten minutes off the boat, and we met up at a condo overlooking the bay. With six of us, an Airbnb with three bedrooms, three baths on the eleventh floor was the only way to go. The views – incredible. Plus it was a nice place to enjoy breakfast in the morning, unwind after a day of site-seeing, and have a place to call "home" for our five days.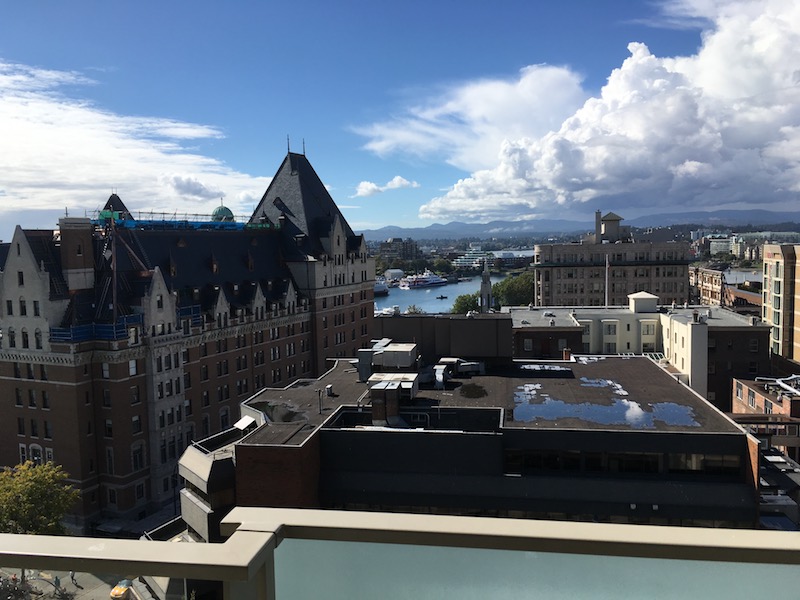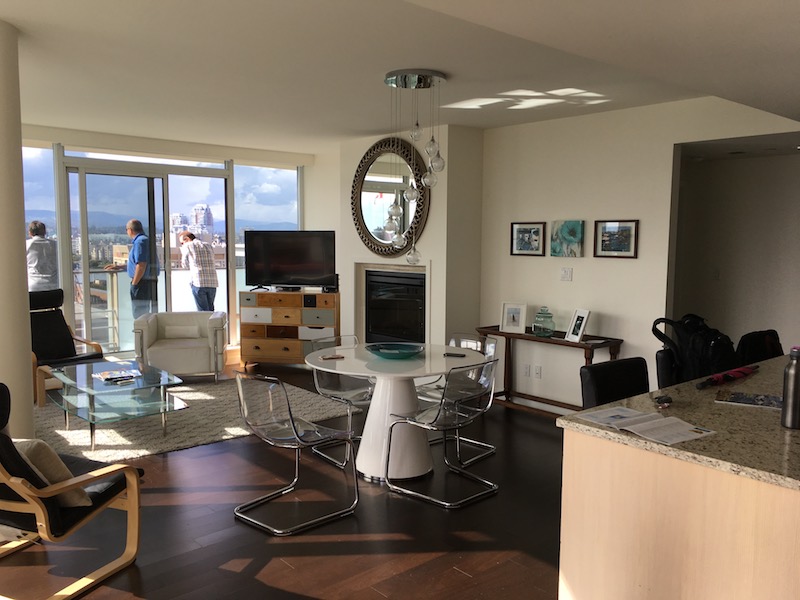 We did a lot of walking – and talking! Sometimes, the girls just have to chat. While the guys headed off to pub-hop, we headed off for afternoon tea. We chose a delightful Tea House attached to Pendray Inn, where we shared several pots of tea, several plates of sweets, and of course, a lot of great conversation.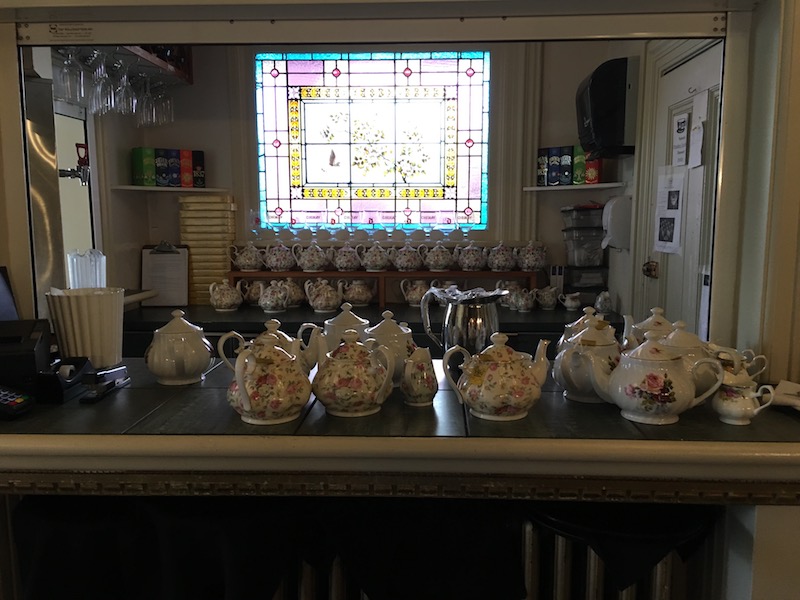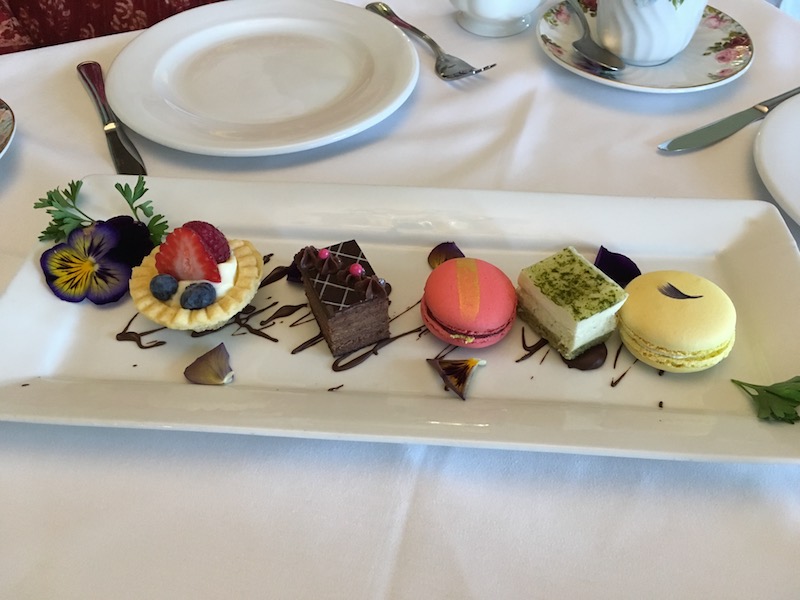 What to do in Victoria … Five days is never enough. But we decided to take in every cultural opportunity we could.
A trip to Victoria isn't complete without a wine tour. We boarded a van, and our driver kept us well entertained all day. I booked through Viator and couldn't have been more pleased.
Our first stop was Unsworth Vineyards, a quaint family owned winery where we spoke to the owner himself. Coming from Oregon, we know a thing or two about wine production. But we enjoyed hearing about the differences between the two regions – Vancouver Island has a shorter growing season and longer days in the summer, which equates to distinct differences in the wine produced. Of course, all that really matters is it's all "yum"!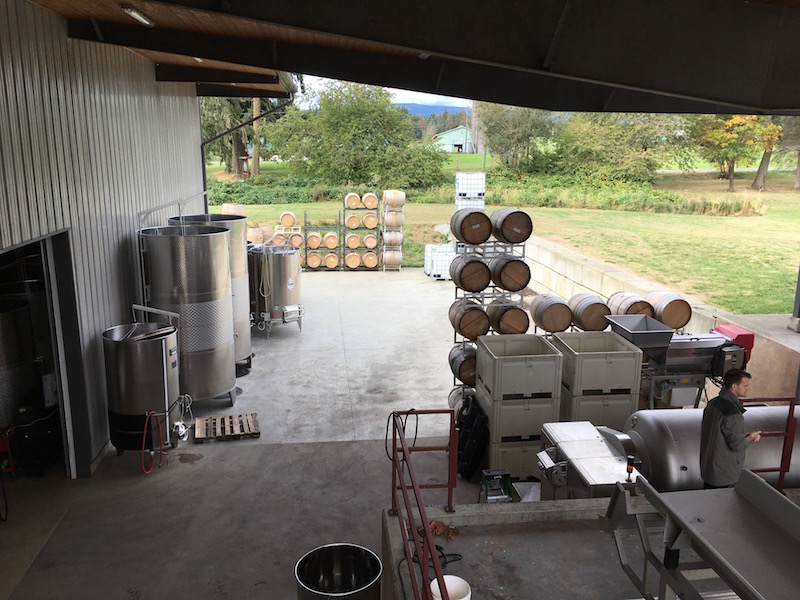 Next, we toured Enrico Winery, where we had lunch on the patio and learned more about the region via our knowledgeable host. The views were incredible. And we enjoyed getting to know our driver and other passengers from Belgium and Detroit too. And the Enrico Tempest Ortega 2016 … Double Yum!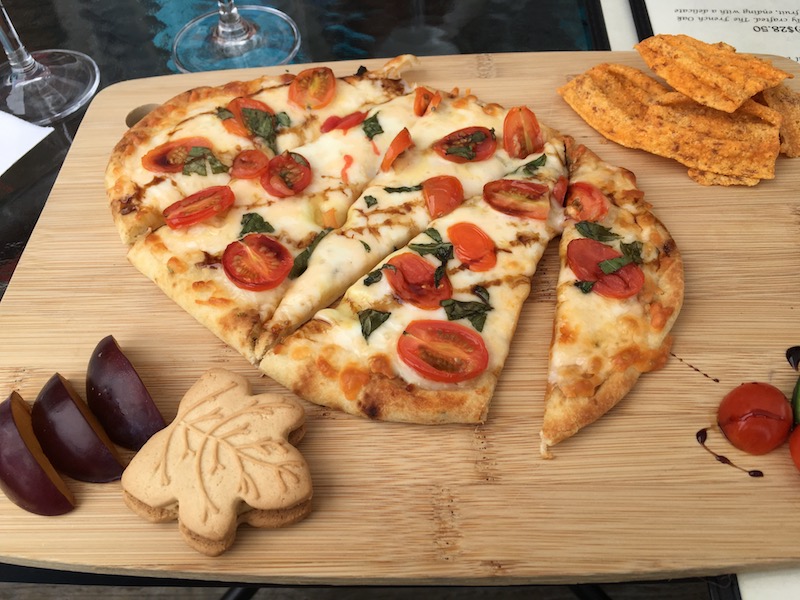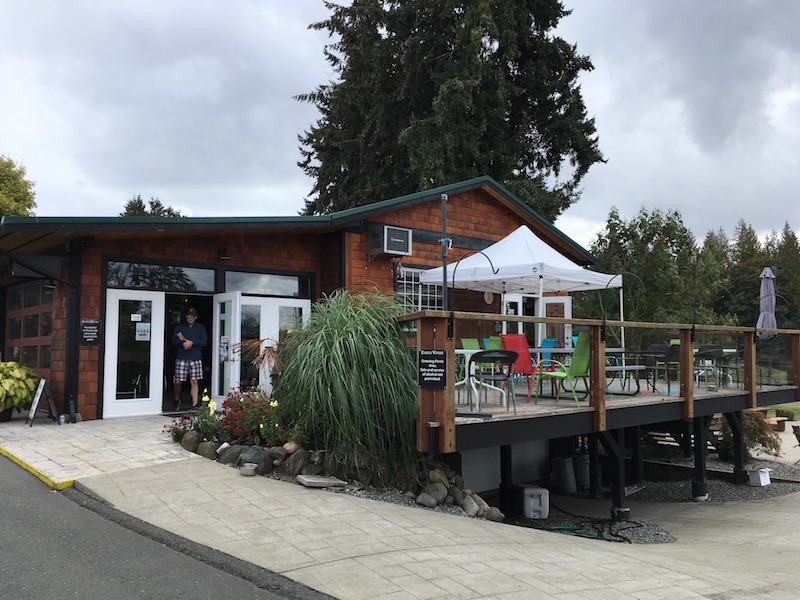 We finished at Blue Grouse Winery, a place with a spectacular view. Newly renovated, they've made their old tasting room into a "Bed and Bottle" retreat. Hmmm… We may be thinking of that for future visits. 😉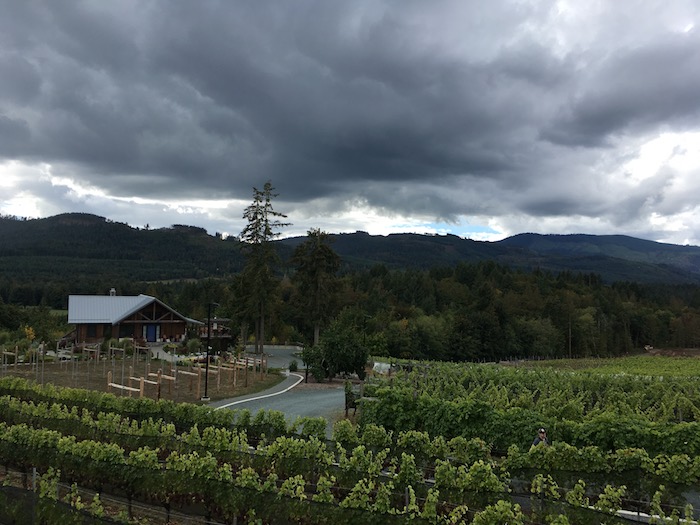 With bottles from each, we headed home.
Next on our trip, we couldn't ignore the Butchart Gardens.
If you go to Victoria summer or winter, the Gardens are a magical place. And September was the perfect time of the year. Flowers were in full bloom. The weather was perfect. It was a great day for a stroll.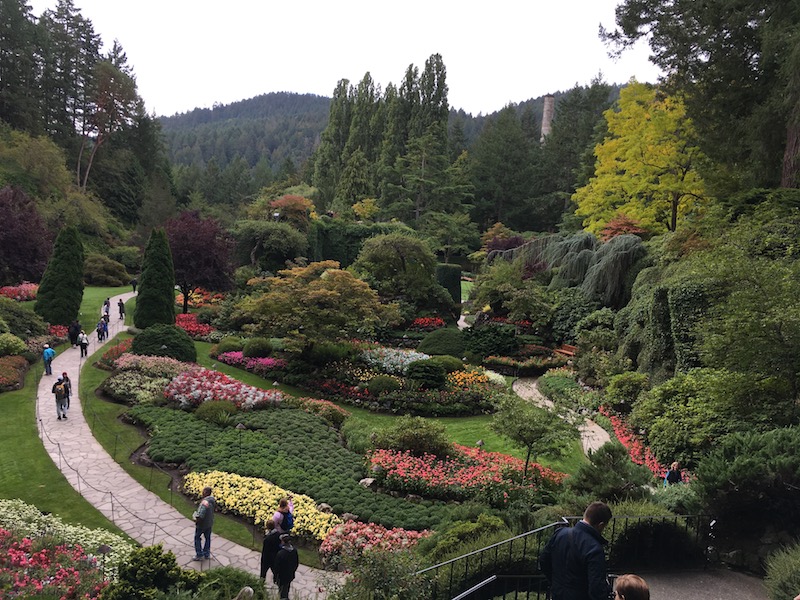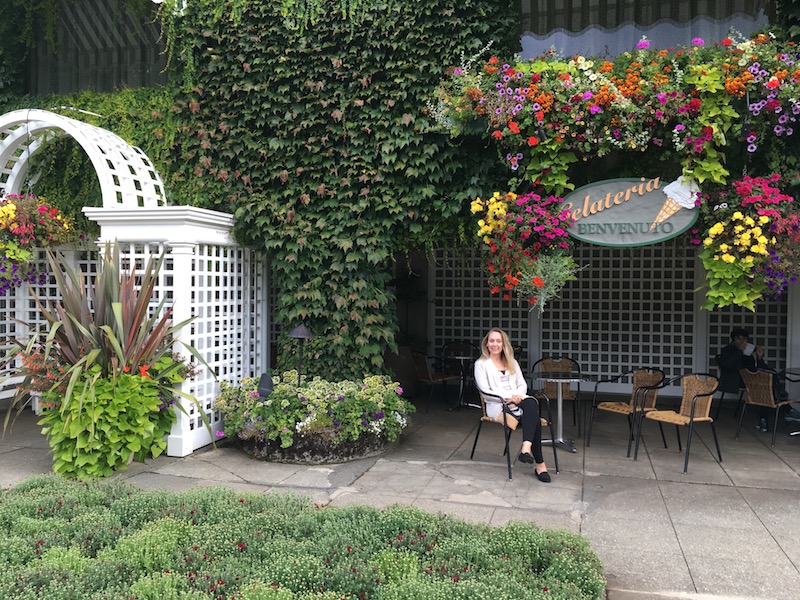 Next up, whale watching. You have a few options when you whale watch. You can choose a larger boat where you sit inside a protected area. Or you can get down close to the water and feel like you're part of the action.
We selected the later. Nothing prepares you for being in a pod of dozens of whales when you're so close to the water. It's one of the most thrilling experiences ever.
I also hunt for the best restaurants in town. Out of six, three of us are vegetarian. That means I take my search and recommendations seriously.
When we wanted Italian, Il Covo topped the lists. It's a neighborhood restaurant; the kind you know will be good from the moment you walk up to the door. And it didn't disappoint. I might have gotten a little inspiration for my next romance novel there …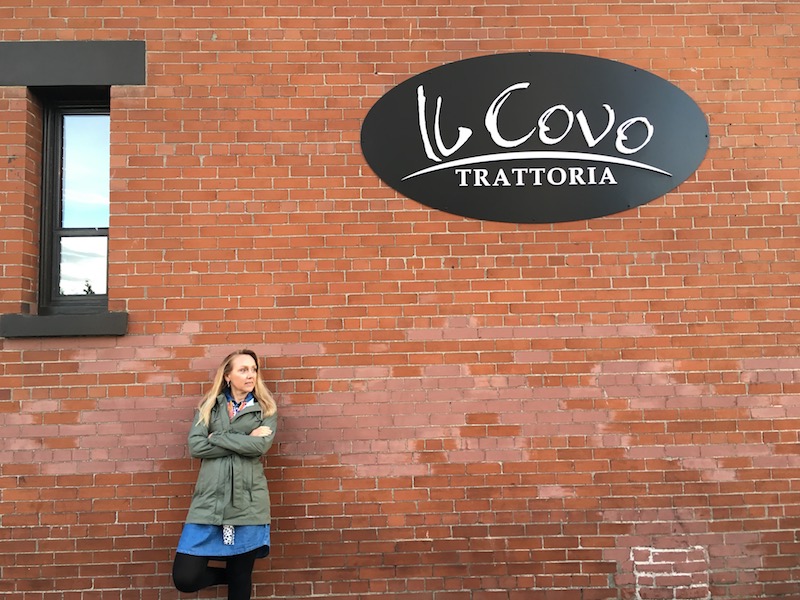 Whether you're going as a couple, or with friends, Victoria tops my list of recommendations for weekend getaways. I'll be back again and again.