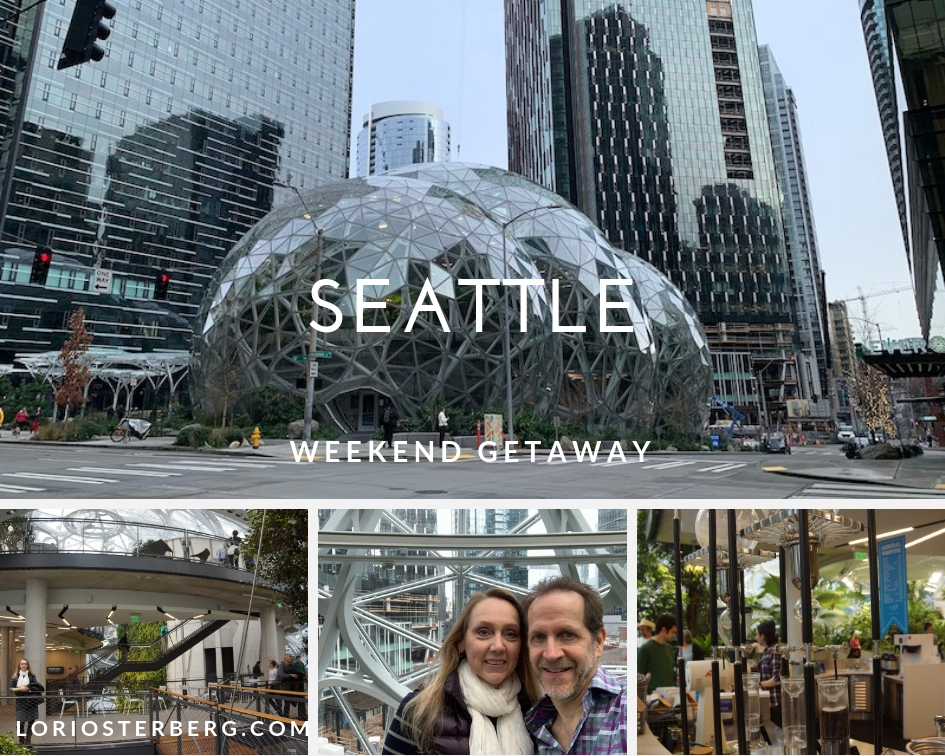 [Part of my Weekend Getaway series.]
I first went to Seattle back in the late 1990s. My husband was there for a photography seminar, so I tagged along with my toddler daughter.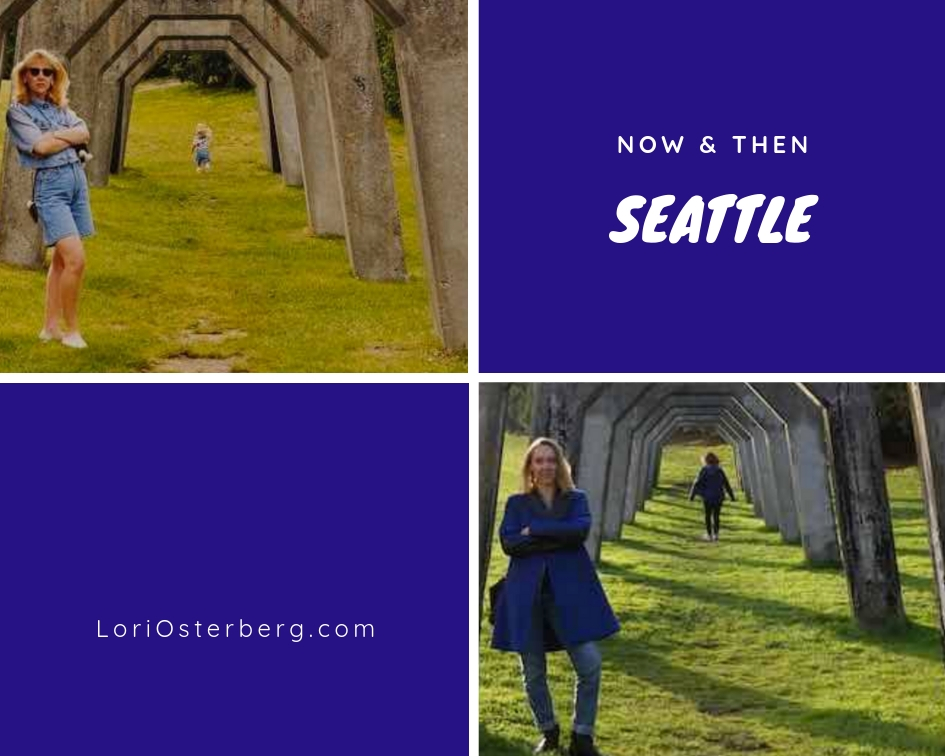 When we decided to move up here to the Pacific Northwest to slow travel, I was anxious to get to know Seattle a little bit more.
There are a lot of great reasons to make Seattle a weekend destination. Seattle has about 725,000 people living in the city, about 3.5 million if you add in the neighboring cities and suburbs.
And while many head straight to the heart of the city, I think there's a whole lot more.
Yes, the Waterfront in downtown Seattle can keep you busy for days. Spend a couple of hours perusing the shops, selecting flowers and fresh vegetables at Pike's Market, or even riding the Seattle Great Wheel.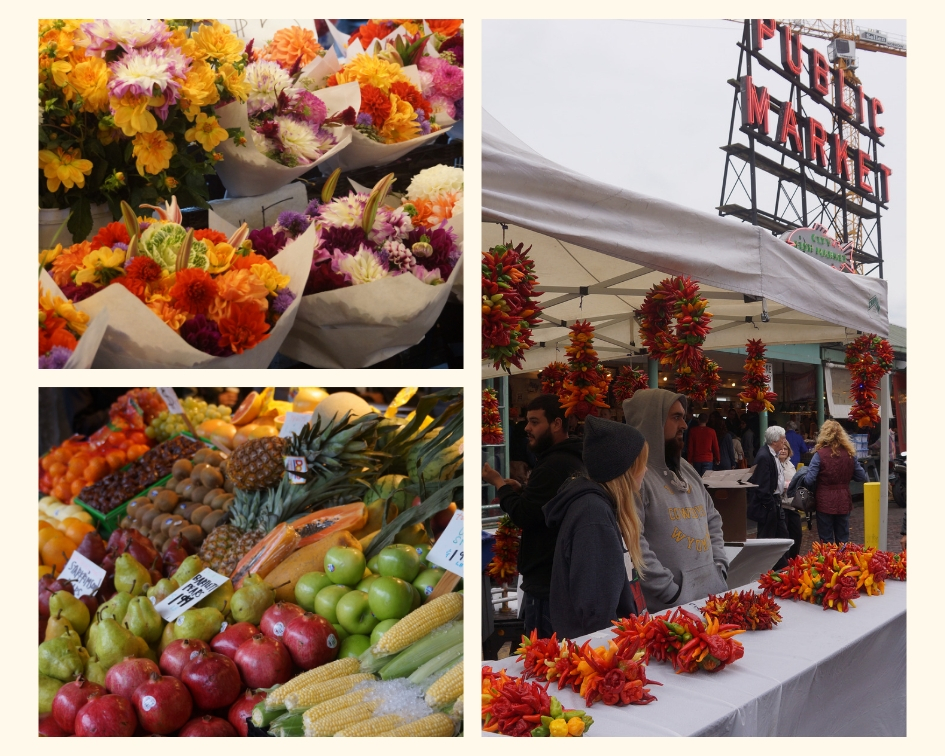 Or go a little further and check out the Chihuly Garden and Glass Exhibit. When I put this exhibit at the top of my list, my husband gave me one of the raised eyebrow looks only he can give. I knew he was thinking: there are a million other things to do, why this? He admitted later it was one of his favorite things!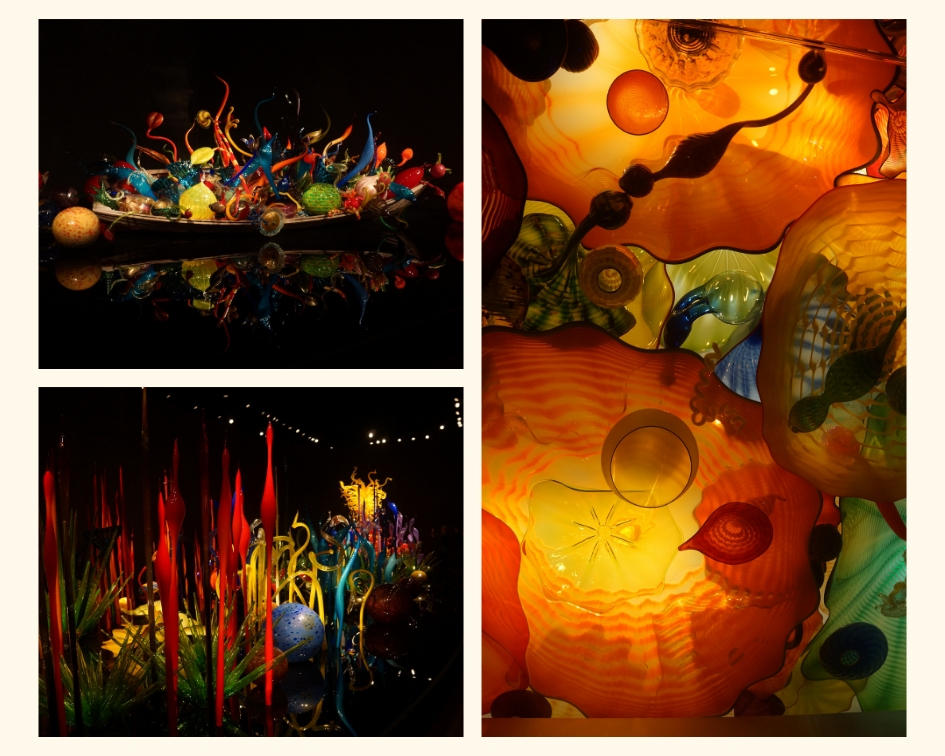 But this past weekend, we had another destination in mind.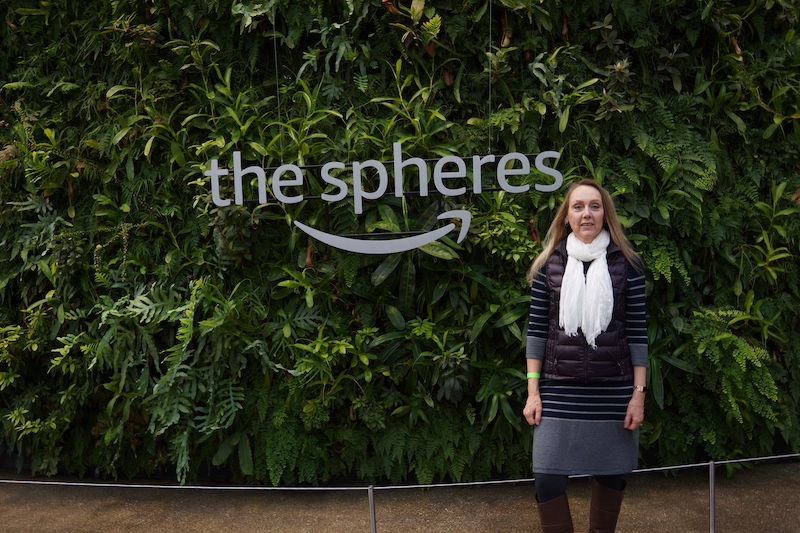 Last year, Amazon finished construction on The Spheres. The Spheres were built to create an environment typically missing from urban office space. They were built for the employees to have a place to go, to walk, to think, to collaborate.
They were also built to house more than 40,000 plants from over 30 different countries.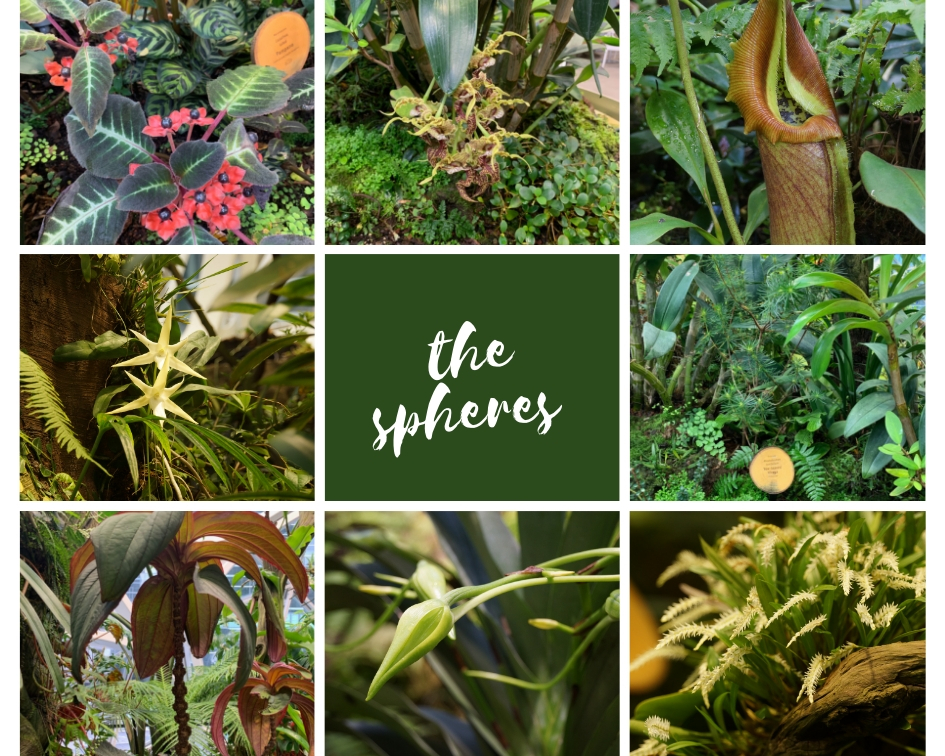 The Spheres aren't open to the public – they were built for employees only. But twice per month on a Saturday, you can make reservations for a free tour.
I watched the website for them to release the tour dates for January, and as soon as it opened I jumped. Two, please!
We stood in line and entered another world. For Seattle in January, it was gorgeous outside. The high hit the mid 50s, and a little blue sky even peeked through the clouds. But once we entered The Spheres, the humidity and the temperatures rose even more.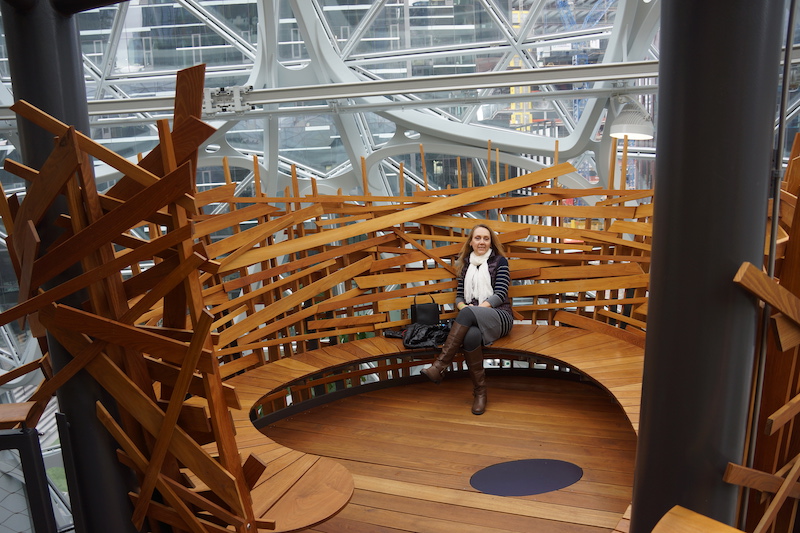 It's four stories of walkways, nests, meeting rooms, and places to take a nap. There was a coffee shop open for business. And plants – did I mention plants? We saw plantlife that hasn't been found in nature in a long time.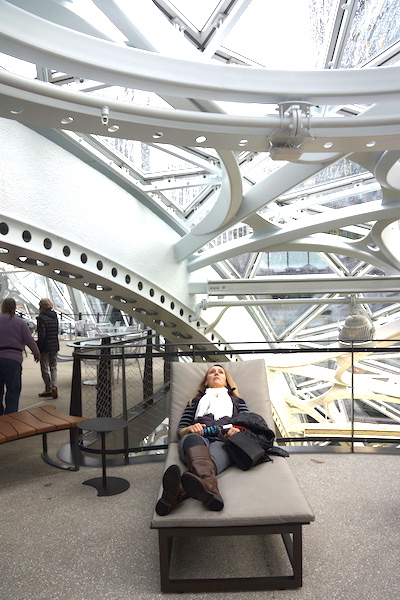 We spent about an hour and a half navigating through the walkways and talking to experts about the plant life.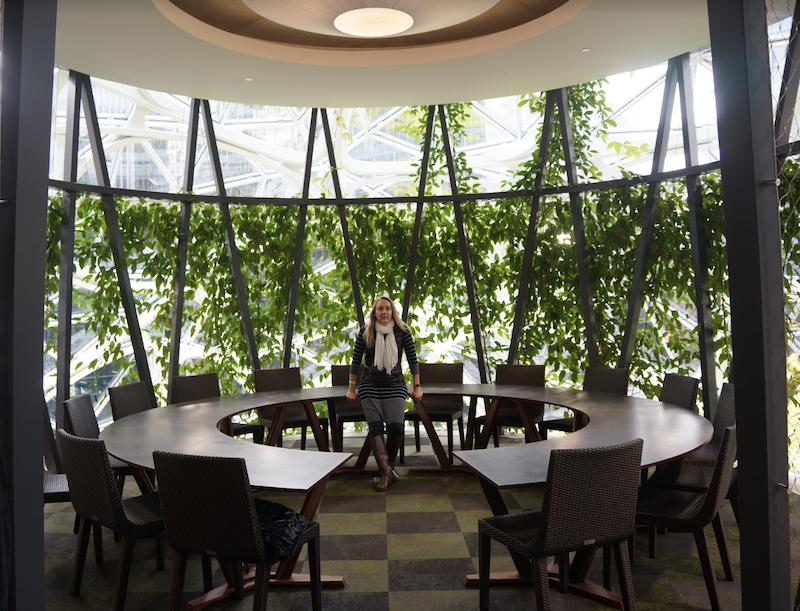 Of course, I sat in some of the locations, dreaming about how perfect it would be to pull up a chair and write for a bit.
Maybe I can find that in my next airbnb?! 😉
#nationalplanforvacationday