Start Building Your Own Successful Business Today
When you are ready to start up a business, it's difficult to know what to do first. And starting it is only the first hurdle – from there its adding clients, growing the business, staying out of overwhelm, and so much more.
Like any other successful business owner, Lori knows the secret to success if following the advice of others that have "been there, done that". So she has created a variety of self-study training products ready to help you through all phases of your business.
Six Figure Photographer
What does it take to be a Six Figure Photographer? How do you go from an amateur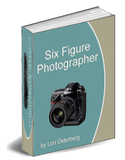 dreaming about opening up a studio, to a successful business owner bringing in a Six Figure income with your photography? Lori successfully built her own photography studio up from a $40,000 a year to a $250,000+ level in under two years. This powerful program gives you the tools and strategies to follow in her footsteps, helping you create your own plan towards growing from zero to six figures in the fastest way possible. Whether you are just starting out as a small business owner, or are striving to reach the six figure income level, this marketing manual will lead you step by step through the marketing process, and help you develop your own successful marketing strategy.
http://sixfigurephotographer.com/

Photography For Success
Photographing For Success, Freedom and Income is by far the most complete training program you'll ever see on helping you build the business side of your photography. We don't insert chapter after chapter on lighting techniques, or learning to use your camera better. Instead we focus solely on going from concept to success with your desire to start and grow a business in one of the most lucrative industries around – the photography business!
http://yourextraincome.com/
Online Marketing Plans
Our Online Marketing Plans For The Small Business is designed specifically to help busy, growing companies take advantage of the latest Internet strategies, and grow even quicker.They are designed to give you a 3, 6 or 12 month step by step guide towards succeeding in the online world, providing specific guidance and tasks for your company and niche.
Online Marketing Plans
Blogging For Business
Want to take control over your web presence? Tired of waiting for a designer to make the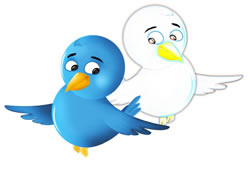 changes you need? Or maybe you've heard about blogging and want to explore how a blog can help grow your business? We offer design packages perfect for any business, no matter what level of marketing you're at.
Created with your personal branding, we'll provide you with all the tools to get started blogging today.