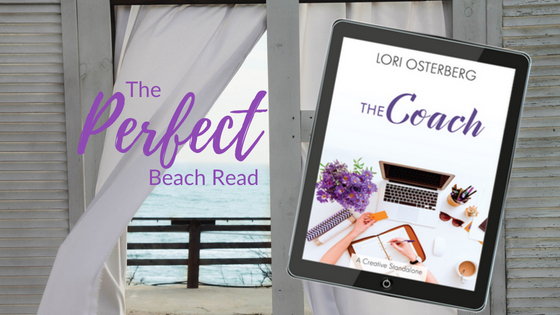 I'm excited to be releasing The Coach, the third novel in my Standalone Series.
When I set out to create The Standalone Series, I knew I wanted books that spoke to the heart of what women want in midlife. We've reached a point in our careers where we start asking things like: Is this all there is? We're motivated to want different jobs, to start businesses that make a difference, to push forward and do what we've always dreamed of doing.
That was my starting point with my Standalone Series. I created The Writer about a successful romance writer. I wrote The Artist about a visual artist who works with clay. And now, The Coach, shares the story of a woman who builds a coaching practice to mentor women starting a growing successful businesses.
The Coach holds a special place in my heart. As a successful business owner myself, I can relate to Tessa's spirit and desire to run everything by the book. I love that she organizes everything … including her love life. But can you really organize everything? Will you miss some of the best things in life?
As always, let me know what you think. I would love to hear your thoughts about this latest set of characters. I've even written an extra special message in The Coach for you, my fans.
The Coach
$3.99 ebook / $11.99 print
Author: Lori Osterberg
Series: A Creative Standalone, Book 3
Genre: Contemporary Romance, Women's Fiction
There's a time and place for everything …
Or at least that's what Tessa Holmes believes. When an empty nest leaves her wondering who her husband is, divorce was inevitable. So was a little reinvention. Ditch the family home and buy a condo in the city? Check. Quit the boring job and start up a successful business? Check. Love? Well …
Graham Berman has a similar story of his own. He divorced soon after he entered the empty nest years. Now, four years later, he's ready to give love a try.
Tessa plans for everything, even falling in love. It's listed right there on her goal sheet, six months out. But when a friend asks for her help and it puts her smack dab in front of her destiny, will she throw it all away because it wasn't on today's to-do list?
Can you find love in one night? Can you accept your destiny even when it doesn't fit into your plans?