Lori Osterberg is available for select interviews in person, by phone or by email. For more information please contact her at info@loriosterberg.com or at 303-221-1027.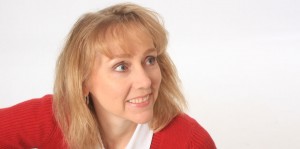 Speaking
Lori Osterberg has presented a variety of programs to many different groups. From social marketing strategies, to small business skills, to social safety for today's kids, Lori can customize a program for you. She's presented to a variety of organizations, including:
Income Builders International
Association of Bridal Consultants
Colorado Mortgage Lenders Association
Colorado Home Business Entrepreneurs Association
Arapahoe Community College – Adult Education series
various Parent Groups at Local Elementary, Middle and High Schools
Want Lori to speak to your group? Please contact her at info@loriosterberg.com or at 303-221-1027.
Lori's Short Bio
Lori Osterberg is CEO of Vision Business Concepts Inc., a company devoted to empowering small business owners around the world with online tools and techniques that provide freedom and success.
Lori is a serial entrepreneur, with Vision Business Concepts Inc being her third successful business. Her first company, Eyes On Photography Inc doubled and even tripled profits year after year as she discovered the power of online marketing, and promoted her wedding photography services to engaged couples around the world.
As business grew and changed, she began offering her marketing services in a variety of ways. Today she writes, speaks, trains and mentors in all aspects of growing a small business to success, especially in the areas of online marketing.
Lori continues to develop new programs specifically for small business owners. She has been a columnist for the Denver Business Journal, writes for numerous trade publications and magazines, and is currently working on her third business book. Her ezines and blog posts are read and shared with people around the world, and is a recognized authority in online small business marketing methods.
Click here to visit Lori's YouTube channel