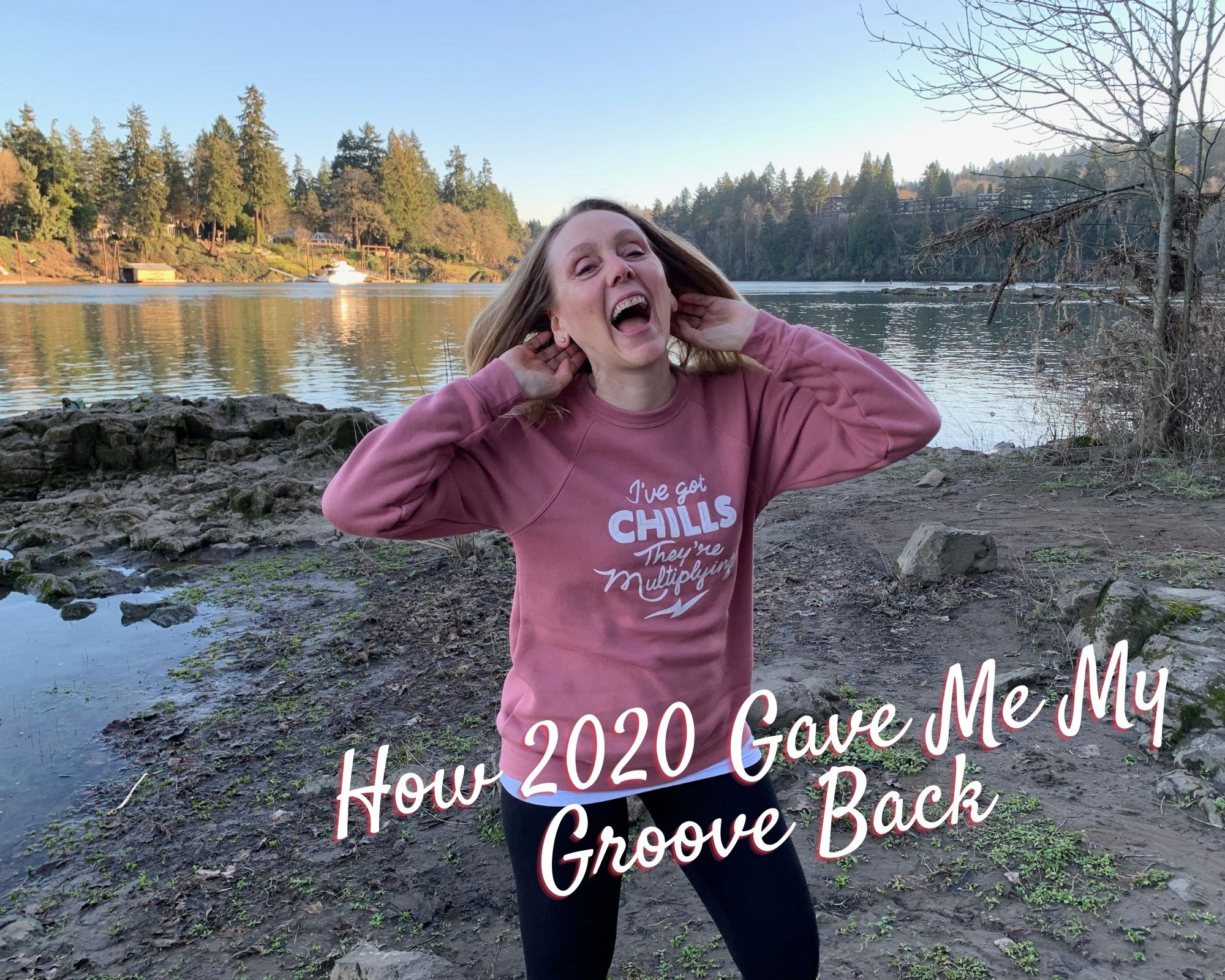 Remember the book/movie How Stella Got Her Groove Back? It was about a successful 40-year-old who takes a vacation away from her life, finds love and happiness in a faraway place, and then questions everything she has back home?
That could be the premise for many books and movies. I think it's the anthem for midlife, a time when you get to a place you thought you wanted to be, only to find out you have other goals, wishes, and dreams in mind.
I think for a lot of us, 2020 was a time for a lot of us to get our groove back. There's nothing like staying at home with no place to go to make you question everything. Me included.
I chose a word for 2021: Become. After all I've been through, I wanted this year to be about regaining confidence in the world, as well as finding my place in it. And as a part of that, I discovered I wanted – needed – new energy.  So I'm moving. A new place to live. A new office to write in. It's not far from my current location, but it will give me what I'm craving most – yep, that energy thing again.
I've been asking five questions lately. I journal them. I ponder them on my walks. I even talk about them with those closest to me. Maybe they'll help get you started too.
What's important to me?
How would I design my perfect day?
What can I leave behind??Where do I want to be a year from today? How about 5 years?
What does MY happy look like?
One thing I know for sure – my future includes writing. (It's what I love!!!)
I was so happy to release my 9th book this year – The Midlife Pact.
I'm not stopping there. I have another in the middle of the editing process. Its working title is: We Do. But that's all I can say for now.
I'm writing another Christmas romance because I had so much fun with Christmas Eve last year. It won't be out until we're a bit closer to the holidays, 🙂 I'll let you know.
I have another series I'm brewing up at the moment too. It's a twist from what I write now, which is stretching me in new ways. It's good to stretch, right?
And the winners are …
That's what's happening in my world right now. But here we are, at the end of March. And I've chosen four winners to receive signed copies of my latest book, The Midlife Pact. Without further ado, the winners are:
Helaine Summers
Nona Mason
Kathryn Zweigenbaum
Lynn Sell
See your name up there? You can watch for a copy of my book to arrive in your mailbox soon.
Thank you to everyone that entered!