The only way to grow and succeed quickly is by following in the footsteps of those around you. From masterminding with other professionals to mentoring with highly successful entrepreneurs, if you want to cut your learning curve to the minimum, it's time to focus your business.
Lori credits her success to the numerous coaches and mentors she has followed over the years, and is now offering the same opportunity to you. Working with Lori gives you the rare chance to personally work with a small business owner that started with a dream, and created not one, not two, but three successful small businesses over the past 14 years.
Join Lori for one of three coaching programs that will put your business on the fast track to success.
Monthly Coaching and Implementation
What challenges do you need help with? What's your biggest marketing hurdle that's stopping you from success? Our Monthly Coaching and Service Plans combine all the knowledge of one on one coaching with actual down-in-the-trenches work. We'll develop your strategy through our one hour per month coaching program, and follow it up with helping you implement the ideas we generate. What could be a better combination than that?
Monthly Coaching and Servicing
Vision Strategy Retreat
If you're ready to take your marketing to the next level, but are feeling overwhelmed with where to begin …
For many small business owners, it's not about not knowing how to market your products. It all boils down to a time factor. You know marketing is important. But other things get in the way. And as one thing leads to another, you soon find little time to grow your business to the heights you've always dreamed of.
Our two day Vision Strategy Retreat will help you set the course for your future. Whether we meet at our company headquarters in Denver, Colorado, or meet at a location convenient for you and your staff, we'll walk you through a step by step process to envision how your future company will look with certain key marketing strategies in place.
Vision Strategy Retreat
Private VIP One-on-One Intense Strategy Program
If you're ready to put it all together, want the big picture and all the details created and completely planned, you're ready for my very special Private VIP One on One Strategy Program. We'll spend an entire day creating your overall business marketing plan. Come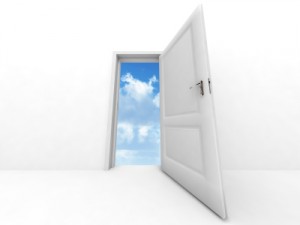 prepared with a list of questions and challenges, and by the end of the day we'll have a whole strategy developed and ready to place into action. From there we'll start you on a track with quick implementation procedures plus a healthy dose of mentoring along the way. Choose which strategy would be best for you – six or twelve month program, and you'll have all the help you need from a professional advisory team build just for you. Inquire for rates and availability at info@LoriOsterberg.com or 303.578.2450.