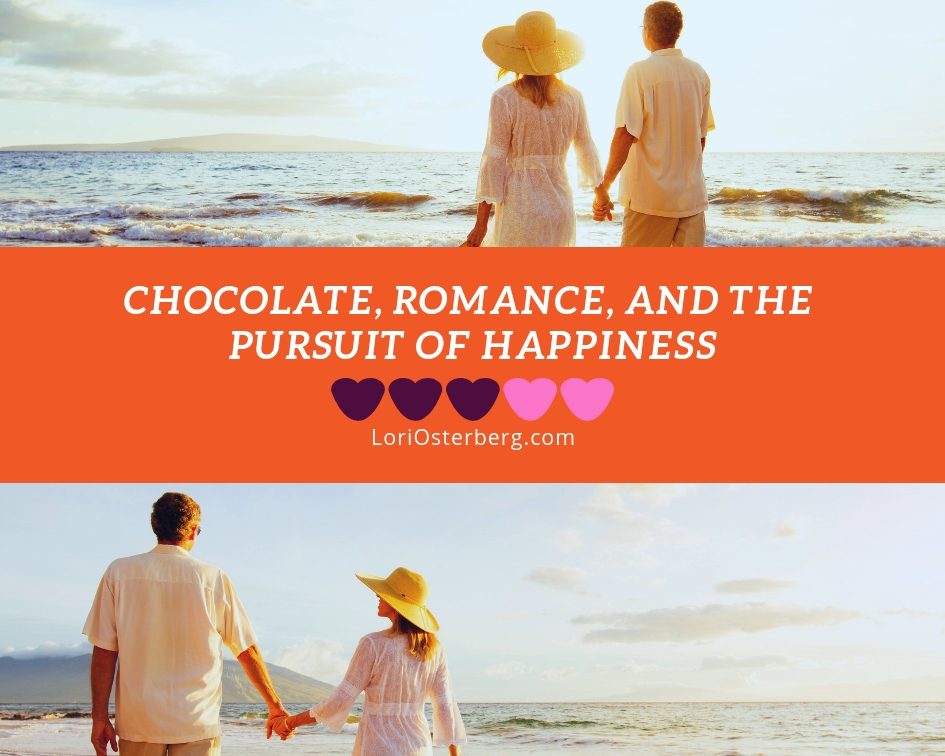 Has February flown by, or is it just me?
To be fair, my whirlwind travel schedule is in full swing.
A week ago, I left the Pacific Northwest for what I thought would be sunnier skies. On the day I flew into Austin for my writer's retreat, a warm and sunny 88 degrees was projected. It was gorgeous as I maneuvered my luggage across the terminal, outside, and to the waiting shuttle van ready to take me to my hotel.
The weather went downhill from there.
My last full day in Austin wasn't much different than the Pacific Northwest. Fifty-ish degrees, rain, and cold. Boo! I might have spent most of my time indoors attending sessions and having lunches and dinners with friends, but that didn't mean I didn't miss the sun! Guess I'll have to look elsewhere … very soon 😉 (I'll be sharing more about my travels soon!)
Valentine's day kind of whooshed by unannounced this year. We're not really big on celebrating commercial holidays in my house. But Valentine's day – I love the colors, and I'm always up for showing my hubby how much I love him. So the night before I left, I cooked up a surprise.
Who says you can't have great food and still follow a plant-based diet? Granted, I don't eat much sugar anymore. And this isn't something I serve up all the time. But for a Valentine's day treat? It's perfect!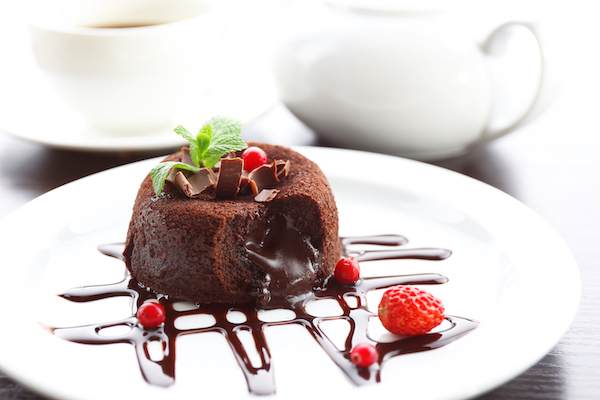 Vegan Chocolate Lava Cakes with Raspberry Sauce
Raspberry Sauce
2 cups fresh raspberries
2 Tbsp coconut sugar
2 Tbsp water
1 tsp lemon juice
In a medium saucepan, cook raspberries, sugar, water, and lemon juice over medium heat until thick and saucy. Remove from heat.
Lava Cake
1/1/2 cups flour
2/3 cup coconut sugar
1/3 cup unsweetened cocoa powder
1 tsp baking soda
1 cup almond milk
1/3 cup coconut oil
2 Tbsp apple cider vinegar
1 Tbsp vanilla extract
Chocolate chips or chopped dark chocolate
Preheat the oven to 400 degrees. Lightly grease six 6 ounce ramekins and line the bottom with parchment paper.
In a large bowl, mix together flour, sugar, cocoa powder, baking soda. In a separate bowl, whisk almond milk, coconut oil, apple cider vinegar, vanilla. Pour the wet ingredients over the dry and blend together until moistened. Don't overmix.
Fill each of the prepared ramekins one-quarter full. Add a tablespoon of chocolate chips on the center of the batter. Fill the ramekins with more batter to cover.
Place the ramekins on a baking sheet and place into the oven. Bake for 15 minutes. Remove and let cool for 5 minutes. Run a knife around the edge of each cake before pulling them out of the mold and plating them.
Drizzle with raspberry sauce. Serve.