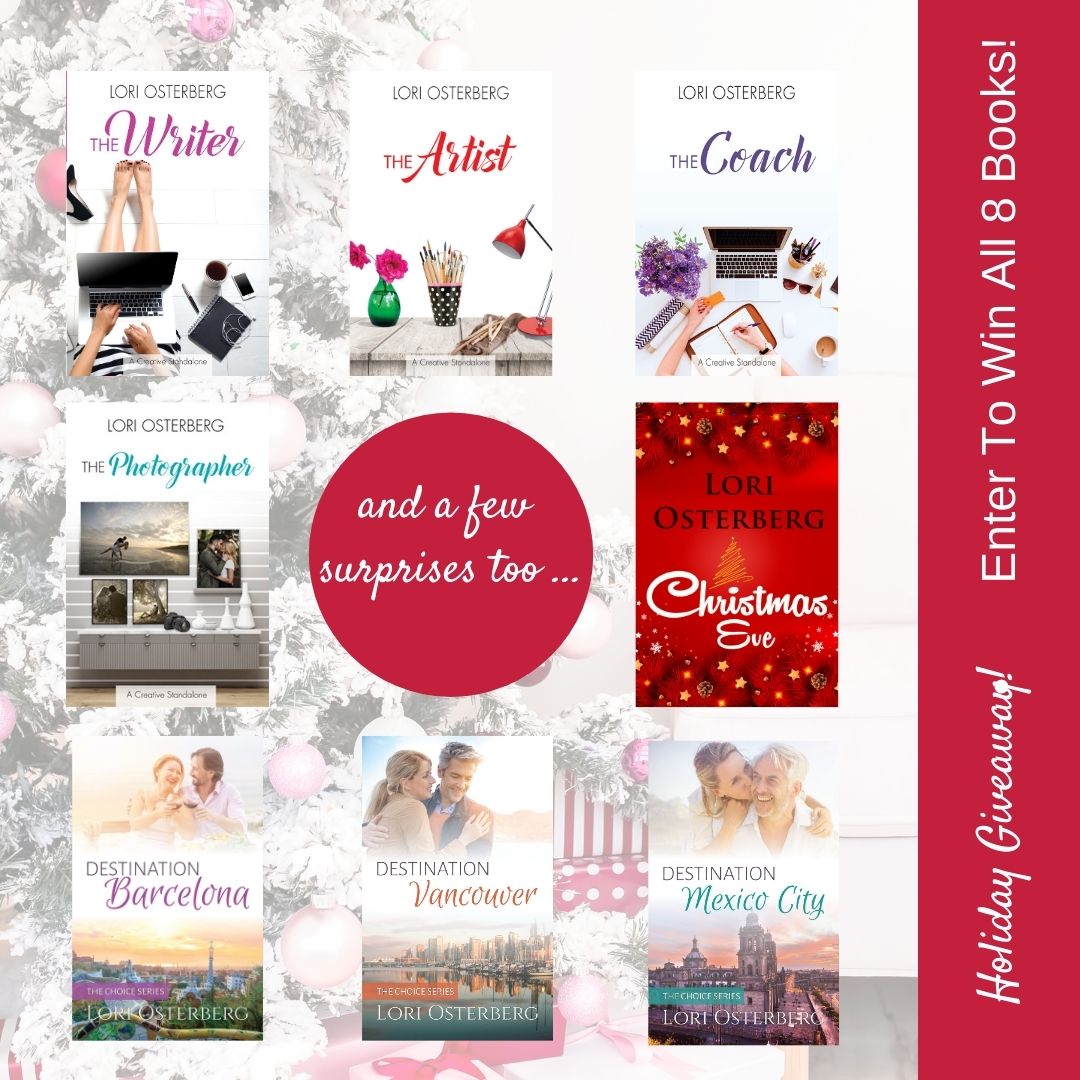 What a year! We've been through a lot this year, haven't we?
As November fades into December and the holidays rapidly approach, I'm doing everything I can to build joy into my life.
I'm finding little things that help me slip away, even if it's only for a few moments at a time. I've already loaded up my Kindle with recommended books, waiting for the days when I'll kick back in my chair, snuggle beneath a fuzzy blanket, a mug of tea nearby, and read, Read, READ!
No matter how you're celebrating the holidays in 2020, I'm betting you'll have more downtime than holidays in the past. Do your plans include reading? Are you looking for a few new books to read? Then I have a giveaway you're going to want to hear about.
I've published my eighth novel this month – Christmas Eve – and I'm super excited about it.
Since it's a Holiday story, I thought it would be fun to gift one lucky reader a signed copy. But then I took a look at my other books, and figured I'd add them in too so your library is well stocked and ready for a little downtime at the end of the month.
This year, I'm gifting one lucky winner a copy of all eight of my novels! Yep, all 8 of them in paperback. I'll sign each of them, package them up with a few extra surprises, and get them to you in plenty of time for holiday reading.
But you've gotta enter to win!
It's easy – simply fill out the form below. Then be on the lookout for the confirmation email – you know the drill. Because of spam laws, you have to confirm you want to be on the list. But that's it! That's all there is to it. Then sit back and wait.
I'll be picking a name at random on December 15th, and getting your prize to you that very day!
Come on! Do it now – enter below!
And Happy Holidays!