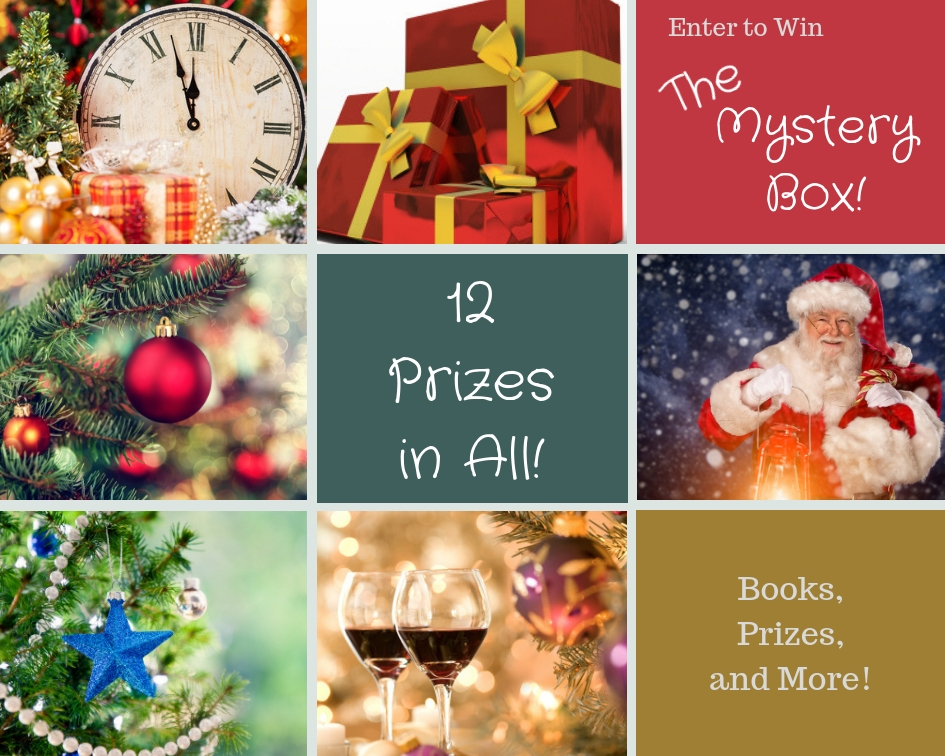 This is the first year I've hosted a contest like my 12 Days of Christmas giveaway – and it was a huge success! A big THANK YOU to everyone who participated and signed up! Winners were:
December 1st – Sonia M from Richmond, VA
December 2nd – Elaine C from Lynchburg, VA
December 3rd – Pam W from LaPorte IN
December 4th – Mary R from Lakeland, FL
December 5th – Lynne T from Dearborn MI
December 6th – Jennifer L from Kearns UT
December 7th – Vanessa R from Clarksville OH
December 8th – Sandy W from Sturgis MI
December 9th – Patricia C from St Louis MO
December 10th – Lori B from Arnold MO
December 11th – Audrey T from Westby WI
December 12th – Jeanette R from Huntington Station NY
I loved your comments and your notes – thank you!
Whether you are an aspiring writer, or just want to know more about the how's and why's of why I ran this, I thought I'd provide a few a-has I had from running it this year.
1. I'm going to run it again – several times during the year
Why? Because I had a lot of fun with it. I travel a lot and am always picking up tiny gifts. What better way to share those gifts than through a giveaway – to share them with my readers?
2. I didn't use a fancy software program – just my own built in programs worked fine
I played around with several giveaway programs last year just to try them out. They cost money. I already had a lot of things already established with my Facebook, Pinterest and aWeber programs. You don't need sophisticated tools to run a successful campaign. Just do it – it worked even better than I'd hoped, just with a little daily communication.
3. Be prepared
I had all of my graphics, posts, ideas – everything was already created long before the giveaway started. All I had to do was monitor the process and make sure things happened when they were supposed to. And answer readers questions via email and social platforms. That meant very little stress for me throughout the 12 day process. Be prepared – best advice I can give!
4. I did it because I want to
I didn't have a hidden message, quotas I hoped to fill, or numbers I wanted to reach. Yes, I'm trying to grow my fan base. But outside of that, I ran the sweepstakes simply as a way to give back. I've always found when I do things for no other reason than I have the desire, the results almost always are a lot better.
What questions do you have about running contests to improve