Let's just say I didn't know what I was missing … until I visited!
When we first talked about selling off our stuff and slow traveling for the rest of our lives, we narrowed our first "new home" to two locations: somewhere in the Baja area of Mexico, or somewhere in the Pacific Northwest. The Pacific Northwest won, and we've been here taking in the local charm. Though our home base is in Portland for the moment, we've spent extensive time from Northern California all the way up to Whistler, BC.
Vancouver just came in at Number 5 on Mercer's ranking of quality of living of global cities. It's the only city that made the top 10 list here in North America. And with good reason.
When we decided to make our home in the Pacific Northwest to slow travel the region a bit, Vancouver went to the top of the places we wanted to visit. It took a few months, but our first visit was over the Christmas holiday season, with a long weekend in Vancouver and Vancouver Island. We stayed in a small airbnb in Victoria for several days before we finished out with a day in the heart of City Center in Vancouver.
We went back. Again and again. In fact, we'll be celebrating our 30th anniversary in a little spa near the water on Vancouver Island – I'll fill you in on the details after we get back.
I never thought much about Vancouver, until we visited. Now I simply can't get enough. Yes, it's topped my list as one of my favorite places we've visited. So much so that I've listed it as a place I could visit extensively – even live eventually if the moment struck us to settle down.
So, of course, I had to include it in one of my Destination books. There was so much to love about this international city. Why not showcase my characters falling in love there too.
Before I visited the first time, I did a lot of research on where to go, what to see, and places to visit. Here are just a few of my favorite things.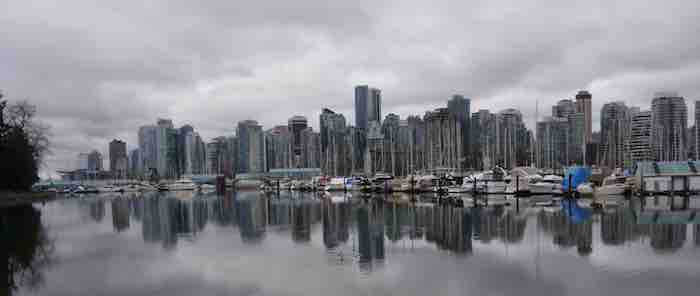 1. The Views
The first time we drove across the border and into the city, I knew things were different. It just felt different than driving into a city here in America. I don't know what it is, but I've heard others here say the same thing.
The road stretched out in front of us. You could see the buildings juttting up off in the distance, playing off the water. It appears almost like a mirage, dancing in the distance. We sat in awe as we passed the trees that lined the highway, barren in the heart of the winter, with bald eagles resting atop many of them. I've never seen so many bald eagles in my life. And with them sitting there majestically perched and content, it was hard not to realize we were on the road to a magical place.
2. The People
No matter where we go, people engage in conversation. Not this "hi, how are you" stuff. But actual conversations. Okay, a lot of people we've chatted with want to talk about politics – we get that. But even beyond that, we've found the conversations with complete strangers to be more in depth. Is it just us? Is it that we're more open when we travel? I'm not sure. But whether we sat at a table for dinner, or hiked up a mountain to a waterfall, we never had the "hi" conversation but instead learned more about the people around us than we ever have on a "vacation" before.
3. The Sense Of Being The Only One There
You'll never be alone in the middle of city center. But just a little ways out of town, you'll find places to slip away and be at one with the world. Okay, that may be a bit zen for you. Yet we had that feeling with many of the things we did. Take a drive along the water, and you might be the only car you'll see for miles. Hike in the forest, and you may never see another person for miles. If you really want to get away from it all, while still being close enough to be in the heart of the city in a short amount of time, this is the place to be.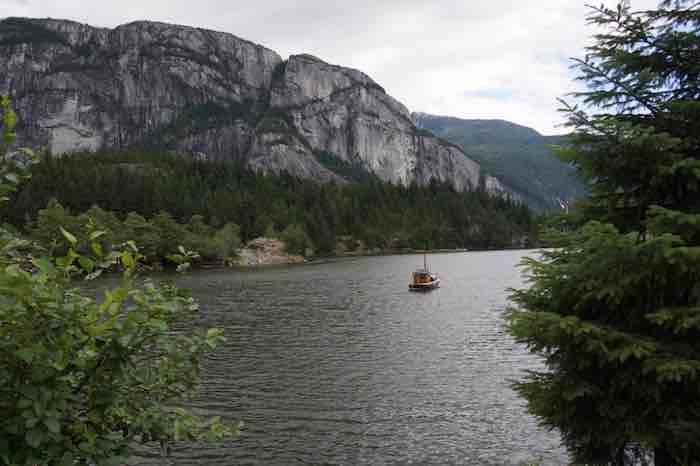 4. The Sea To Sky Highway
I could spend an entire week driving the Sea To Sky Highway and be completely happy. Seriously. Just getting in the car and driving back and forth, from Whistler to Vancouver, enjoying the incredible beauty of the water and the hills and the trees and the sky. Simply amazing. And I might have loved it so much, I wrote a chapter in Destination Vancouver about the drive – (you'll have to read the book to find out how!)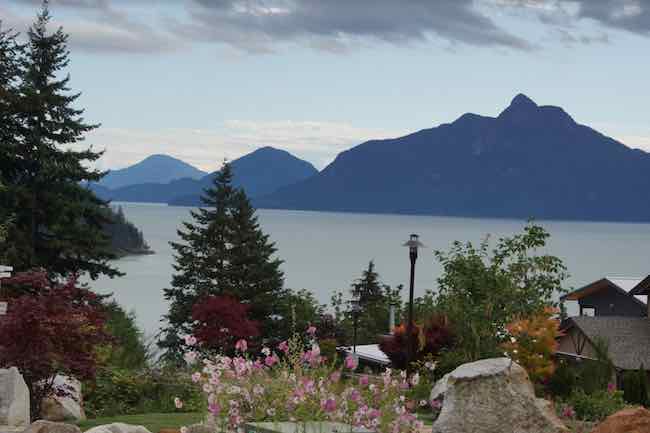 5. The Restaurants
Vancouver is a foodie paradise. And thanks to technology, you can find amazing places close by with a quick search. I can't imagine being vegetarian without a smartphone. We use it all the time to find veggie-friendly restaurants close by. And from hole-in-the-wall places to gourmet restaurants, we found some of the most delicious foods we're still talking about today. We're pretty adventurous – as long as it's veggie based. Like Buddha-Full; we ate there twice for lunch, it was so good.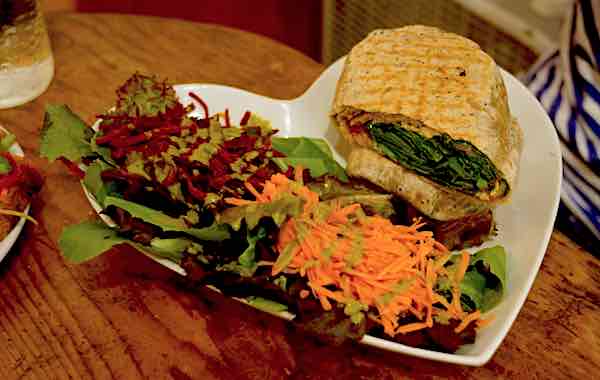 6. The Gardens
If I say "gardens" you probably think "Butchart." They are always listed on one of the top ten places to visit if spending any time on Vancouver Island. Yes, I would recommend it. And if you're going at Christmas time, you can't ignore their lighting display. But we found tucked away in many of their city parks is a paradise waiting to be found. And it's all for free! Like Queen Elizabeth Park – beautiful. Or Stanley Park – you have to try the walkway.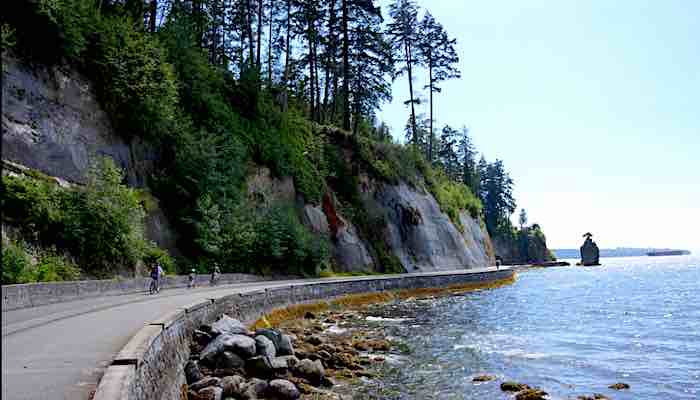 7. Justin Trudeau
8. The Architecture
Yep, I'm one of those people that really gets into the way things were designed. Europe takes my breath away; to be able to stand next to a building that was built hundreds and hundreds of years ago. And while we don't have age here in the Pacific Northwest, there still is a rich and vibrant history throughout. Yes, we found the traditional structures fascinating – the Parliament buildings in Victoria are regal day and night. But I searched out buildings that many might simply walk by – like the library. Yep, we toured their library, with floors and floors of interesting books and artifacts, and the grandest entry.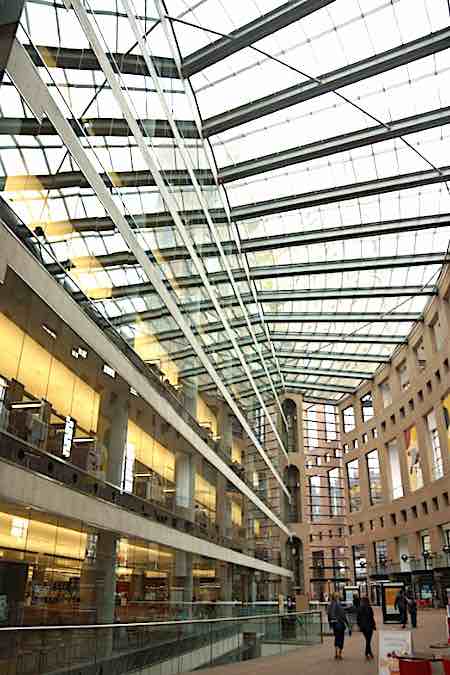 Of course, I'm leaving out a lot of stuff. But that's for you to explore. Start with the guidebooks to bring you to the city. Then throw it away and start walking the city. You'll love every aspect of what you see – and I promise you you'll want to return.