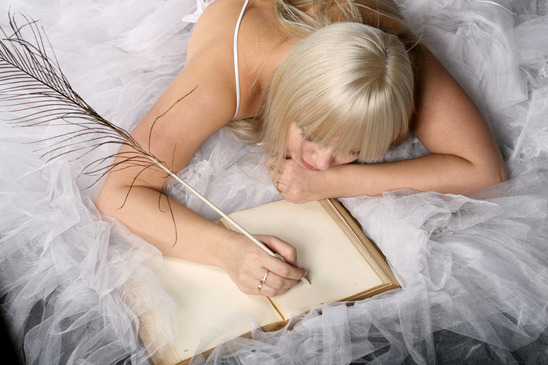 I've always been a writer, loved the idea of writing.
You'll find the start of my writing career buried deep in my closet back home. My diaries are filled with the little details that mattered to a child, a tween, a teen.
Then my diaries turned into journals, tracking the different phases of my life. Marriage. New jobs. A daughter. Friends. Successes. Failures. The best vacations ever. The worst times of my life.
I found "write a novel" on a list I created back in 1999 at a retreat I took with a life coach. There on my "list of 100 things I want to do in my lifetime," it sat at number 47.
The idea was there. But the reality of it wasn't.
It popped its head up again on a resolution list in 2011. And 2012. And 2013.
And so I wrote. Finally, I gave myself a goal and just did it. And with the help of NaNoWriMo, I finished it. I actually finished my very first rough draft ever.
I moved it to a file under Books, under Novel. And there it sat once again.
But in the back of my mind, I knew it was completed, if only in rough draft format. So I started researching, finding resources that motivated me to keep going. Take that next step. Make my novel a reality. Turn it into a business.
Then something clicked. I gave myself a deadline. I saw it as a completed novel listed on Amazon, sitting as a paperback on a shelf. I saw it as a business. I wanted it to be more. So I pulled it out and started the process. I read it with a critical eye.
It didn't start out as a romance novel at all. I wanted it to be about travel. About women finding themselves. About change. About reinvention.
All the things I was facing in 2013.
As I brought it back to life, I read it. It was boring. It needed pizzazz.
I began asking myself questions about how to spice it up.
What if?
What if my character opened up more? What if she looked for more? What if she let herself go? What if she had fun? What would she do?
And all roads led to romance.
I'm a firm believer in being the best you can be. And for that, you don't need a significant other in your life.
But when you have it, when romance is equal and beautiful and captivating, it adds to the process of helping you be the best you can be.
So why not turn my book of reinvention into a romance novel where the 50-year-old woman gets it all?
Because let's face it, as women in midlife, we've been taught to want it all. We might realize it puts us on an impossible road, but it doesn't stop us from wanting it all. Superwomen, even if just for a moment.
And when the empty nest becomes our reality, it allows us to look for other things.
Like a new career. A new lifestyle. A new romance.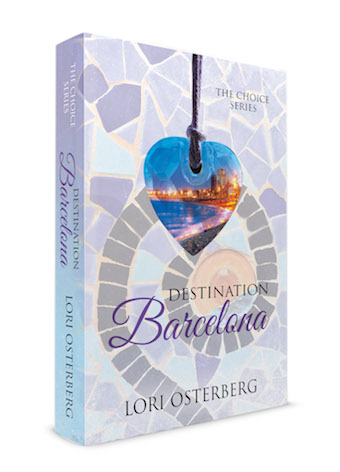 So why can't she have it all? Why can't my novel be about travel, about reinvention, and have a romance side of it too?
That's how my very first romance novel was born. That's how Jordi changed positions. Not just as a tour guide, but as a love interest. A sexy Spaniard that touches Casey in all the right places. Makes her be the best she can be. Gives her second act more energy, more vitality.
Yes, there's a big difference between writing non-fiction and fiction, a novel and a romance.
I've learned a lot. I've thrown away more than one draft, picked up the pen (or touched the keyboard as the case may be) and started over more times than I can count.
I hired a great editor and have thanked her more than once for kicking me in the butt in order to make it better.
And because of all of that, today I can say I'm a romance writer.
I hope you'll enjoy.