Thirty years ago today, I married the man of my dreams. We were young. We were in love. We were young. We were very naive to the world.
Did I mention we were so very young?
We've done a lot of things wrong over the years. But we've also done a lot of things right, and had a blast doing them.
I had such a crush on him when I met him. But life happens, and we did other things. I dated his best friend for almost a year. We even double dated a few times.
Then one fateful evening, we were at a birthday party for a mutual friend, and we danced. And that was it. We dated all through college and were married the summer after graduation.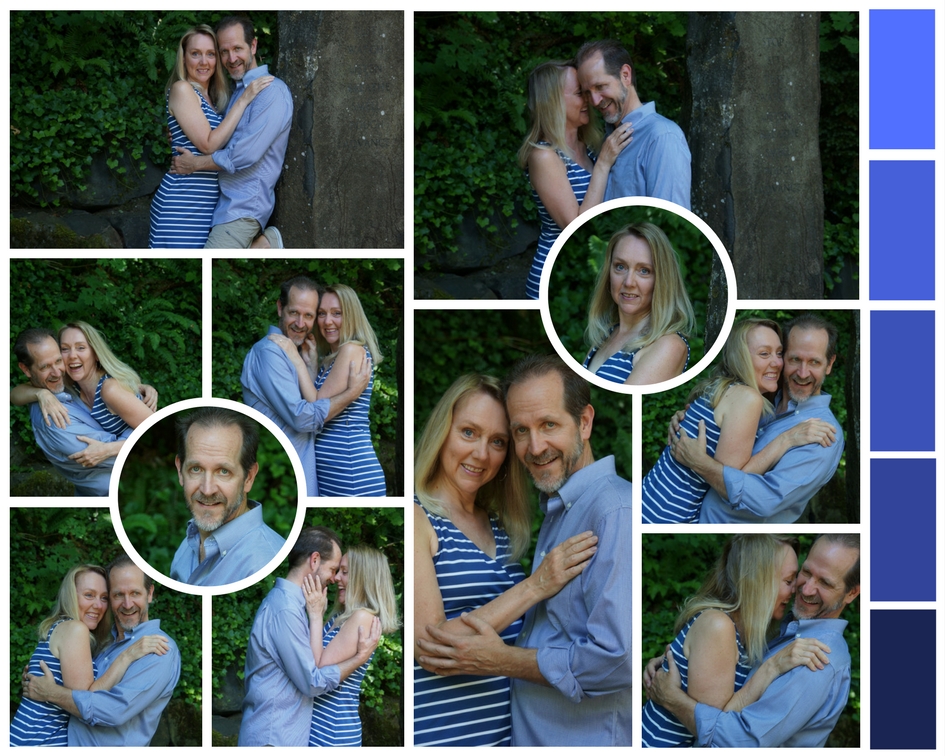 It's All About Communication: We talk together. We laugh together. We plan. We love getting into current events, politics, business, movies, books – anything that spurs good conversation. We can sit on our patio with a bottle of wine and talk for hours. After 30 years of marriage, knowing him for 36 years, we still have a ton to talk about. We don't always agree, but we always respect what the other has to say.
Marriage Is About Ups and Downs: I've walked out. We've fought. We've yelled. I've even very strongly disliked him on occasion. But at the end of every day, I could never imagine a day without him. So I walked back in and moved to the next day. Even when I didn't speak to him, I loved him. Even when it wasn't working, we worked. At the worst of times, I worked on me until "we" became "us" again.
Be The Best: This took us a long time to figure out. After years of trial and error, we discovered that when we take care of ourselves, do things to make us happy as individuals, we're happier as a couple. When I'm happy, I share my happiness with him. I want him to be better, to be happy. So every week I take time to do something just for me. I don't hold it hostage above him, making sure our individual times are equal. I just do something for me – and he does the same for him.
Get Lost: We moved to the Pacific Northwest a couple of years ago to slow travel and live like the locals for a while. Every weekend we get lost. We pick a place on the map and drive there, experiencing things along the way. We've seen more in this region than a lot of the locals have over a lifetime. We love it! And we plan on doing it in other regions eventually too.
No Gifts, No Problem: We haven't bought gifts for each other in years. Instead, we look for something we want to do together. For our 30th, we spent several days in Victoria in a resort by the bay. We had elegant dinners, rode bikes around the island, toured local attractions, and sat and enjoyed each other's company. We give each other gifts of museum exhibits, concert tickets, vineyard packages, and other local events we can see and do together.
Romance: I still find my hubby hot! And the feeling's mutual. 😉 We don't take that lightly. We work at it. Even though we spend more time together than ever, thanks to our daughter being out on her own, we're still conscious of being at our best when we're together. I love wearing dresses in the summertime. I love flirting. I love having candles lit and the lights down low. I love holding hands. I love sharing a bottle of wine.
Simplification: Honestly, one of the best things we've done happened a few years ago when we decided to simplify our lives. We sold our 3300 sf home, got rid of two-thirds of our stuff, and moved into an apartment. Here in Portland, we live in a 1200sf apartment a one minute walk from the river. Our neighbors have been in similar circumstances – a couple from Atlanta downsizing to be near their kids, a couple from Phoenix downsizing for the same reasons, a couple each raising teenage sons from different marriages. Funny thing is we really love our 1200 sf home. The ambiance is incredible. We only have the stuff we need and use – the rest is gone. Our community is all of similar minds, similar circumstances, so we have fun every time we step outside. We walk to the grocery store, shopping, movie theater, restaurants, all less than a half-mile from our home. The bus is at the top of our street and can take us into the city center any time we choose. Summers mean farmers markets on the weekends, and concerts every Wednesday and Sunday nights, both a short walking distance away.