Have you heard the latest buzzword a lot of people are calling themselves?
You may think of the word "creative" as it was first designed, as an adjective describing the use of an original idea or the use of imagination in moving an artistic work of art forward.
But a "creative" can be so much more.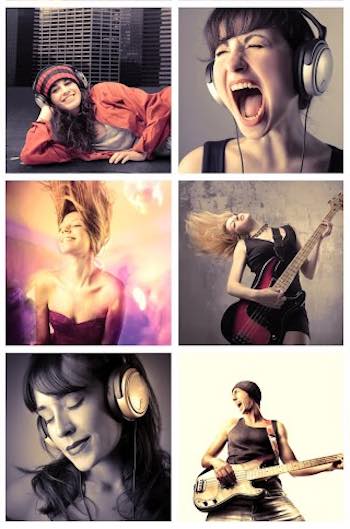 A creative can be an artist. Not just a painter or a sculptor or a writer. Someone who views the world differently than others, and throws their own twist upon the work they do.
A creative can be an individual. She is unique, someone that doesn't seem to fit into a mold. She is a rebel. She is a freethinker in the world. She rarely conforms to the way things are.
A creative is a futurist. She influences those around her by thinking outside of the box. She doesn't judge her lifestyle by the past, instead looks forward to the things she knows she can learn, use and teach the rest of the world.
So what does a creative do?
She's the one that always stands out from the crowd.
A creative always creates artistic work. She designs. She writes. She journals. She colors. She paints. She expresses herself in many ways. She knows she shares her artistic talents in many ways and does so not to be noticed, but to make a difference. She writes to write. She sings to sing. She paints to paint. And when someone takes notice, it makes all the difference…
A creative colors outside the lines and ignores the rhetoric when people complain. She likes how things look doing things her way. She may listen to advice, but she realizes that ultimately life is about choices. And to maintain her creative, freethinking ways, she has to look at the picture differently than others might. It's the only way to see opportunities, ones that might otherwise disappear.
A creative ignores the rules. Rules are always meant to be broken. They are merely guidelines that should never be accepted as reality. By abiding by rules, you're limiting your own beliefs. By paving your own path, you are finding out what is achievable, doable.
Little surprise we need Creatives to move the world forward in a big way.
Creatives blaze the path and change what we know to be true. They make us look at things in an entirely new way.
Creatives help us see what is possible, not what we should accept. They make us find new questions instead of listening to the old answers.
Creatives help us break away from the path in order to start a new journey. They pave roads that don't exist, climb mountains that have never been climbed. They show us what is possible, where limiting beliefs have been before, and lead the way in helping us come to terms with our own opinions.
They give us hope. They give us inspiration.
They learn. They grow.
They set the trails on fire as they move forward, day by day.
Are you a Creative?